Kim Kardashian goes off on fake knockoffs of her dress in fiery Twitter rant: 'I can no longer sit silent'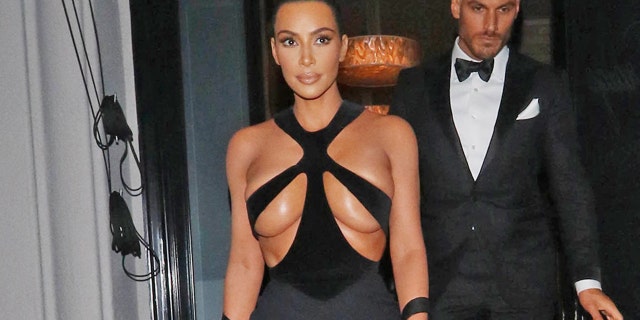 After getting a lot of attention for her very revealing dress, Kim Kardashian-West is firing back at knockoff designers that are already trying to use her name and image to rip it off.
As previously reported, Kardashian-West, 38, stepped out to attend the Hollywood Beauty Awards in a vintage Thierry Mugler gown that caught the eye by providing only thin straps to cover her breasts. The dress is from Mugler's summer 1998 collection, Harper's Bazaar reports.
KIM KARDASHIAN RISKS NIP-SLIP IN REVEALING VINTAGE THIERRY MUGLER GOWN
Having dealt with knockoff designers in the past with her husband, Kanye West's fashion line, she seemed to have a particular pet peeve about the issue. Hours after the eye-popping photos made the rounds online, the "Keeping Up With The Kardashians" star took to Twitter to chastise some unnamed website she'd seen alleging to be working in partnership with her as a retailer.
"It's devastating to see these fashion companies rip off designs that have taken the blood, sweat and tears of true designers who have put their all into their own original ideas," the star stated at the beginning of a lengthy Twitter rant. "I've watched these companies profit off my husband's work for years and now that it's also affecting designers who have been so generous to give me access to their beautiful works, I can no longer sit silent."
Although it's unclear specifically what Kardashian-West is talking about, The Hollywood Reporter notes that a "Winning Beauty Cut Out Gown" was being sold for under $50 online, prompting customers to be notified when it's available again.
Regardless, Kardashian-West clearly got wise to a scam that's trying to use her name to make a profit and she made sure to explain to all of her fans that's simply not the way she does business.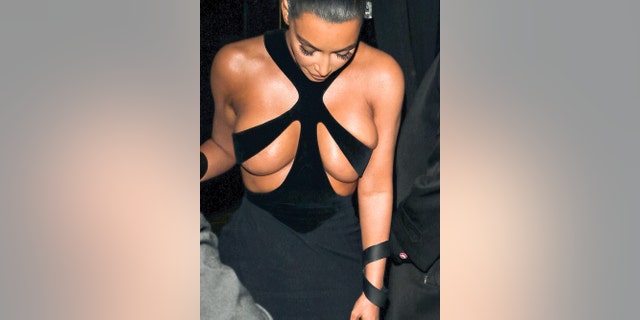 "Only two days ago, I was privileged enough to wear a one-of-a-kind vintage Mugler dress and in less than 24 hours it was knocked off and thrown up on a site - but it's not for sale. You have to sign up for a waitlist because the dress hasn't even been made to sell yet," she continued. "This is a way to get people to sign up for their mailing list and make people believe there is some kind of relationship between me and this fashion site. There is not."
KANYE WEST SURPRISES WIFE WITH A KENNY G SERENADE FOR VALENTINE'S DAY
The star noted that she puts a lot of work into her relationship with designers and has too much respect for their work to ever abide knockoffs from companies and brands trying to make a quick buck. She went on to note that she's aware her career would be incredibly different were it not for some of these designers styling her various looks.
CLICK HERE TO GET THE FOX NEWS APP
"I often plan for weeks, sometimes months, and even a year in advance, and I'm grateful for every fashion moment those designers and their dresses have helped me create," she concluded. "So, as always, don't believe everything you read and see online. I don't have any relationships with these sites. I'm not leaking my looks to anyone, and I don't support what these companies are doing."