A jury found Oscar-winning actor Kevin Spacey not guilty Wednesday in his criminal sexual assault trial in London surrounding allegations that he assaulted four men.
Jurors began deliberating Monday after nearly four weeks of testimony. The jury returned the verdicts at the Southwark Crown Court after three days. Spacey sobbed as he spoke to media outside the courthouse after the verdicts were announced.
"I imagine that many of you can understand that there's a lot for me to process after what has just happened today," Spacey said, according to the Daily Mail. "But I would like to say that I'm enormously grateful to the jury for having taken the time to examine all of the evidence and all of the facts, carefully, before they reached their decision."
"I am humbled by the outcome today," he added. "I also want to thank the staff inside this courthouse, the security, Evan Lowenstein, and all those who took care of us every single day, my legal team...for being here every day."
SPACEY GOT AWAY WITH SEXUAL ASSAULTS BECAUSE OF HIS CELEBRITY STATUS, PROSECUTOR ARGUES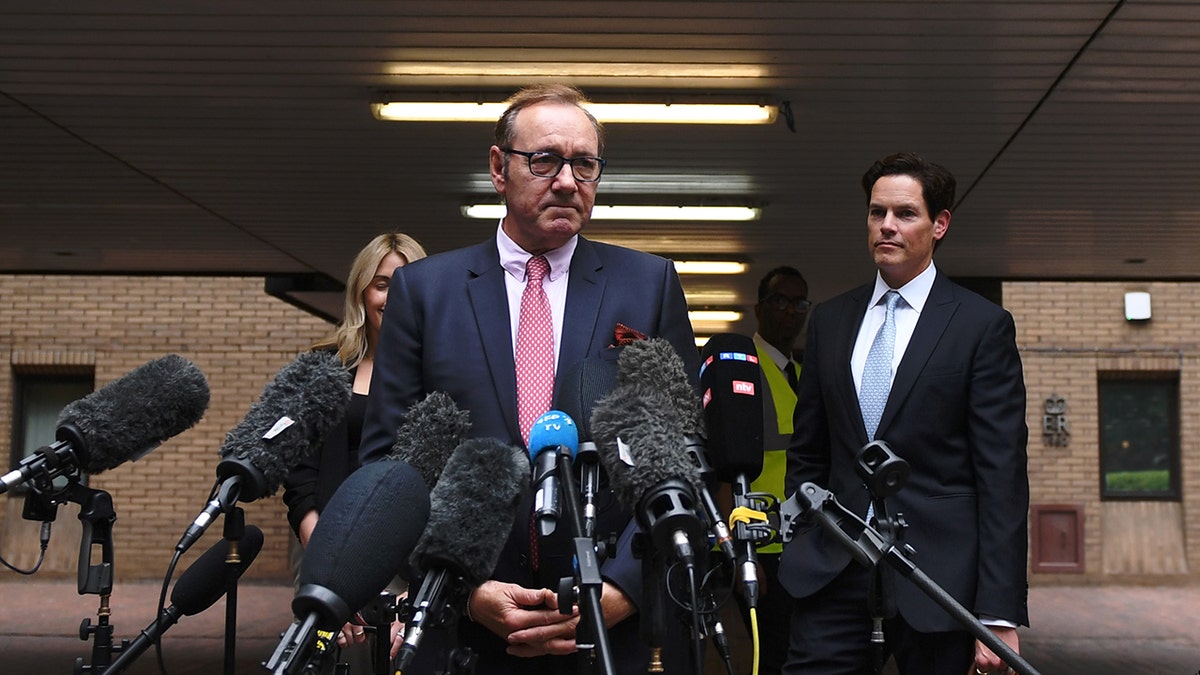 Spacey, who also turned 64 on Wednesday, pleaded not guilty to charges of sexual assault, indecent assault and causing a person to engage in penetrative sexual activity without consent. Four men testified about similar encounters that involved Spacey allegedly groping them.
The acts alleged between 2001 and 2013 ranged from unwanted touching to aggressive crotch-grabbing and, in one instance, performing oral sex on an unconscious man.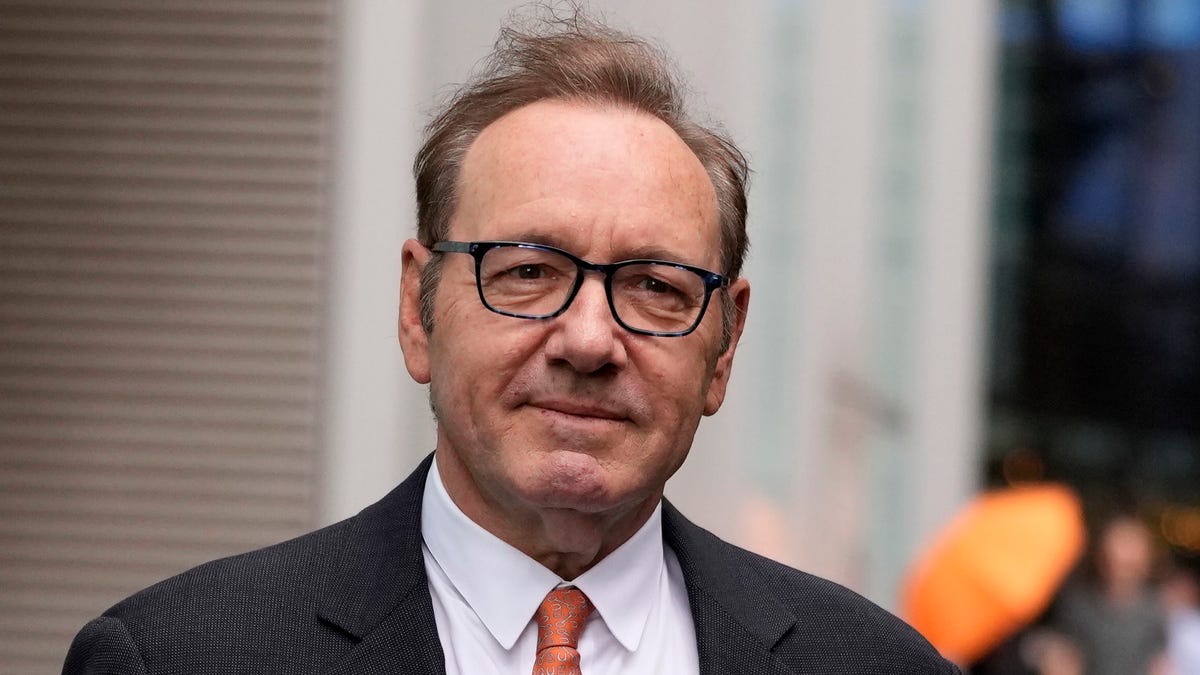 In closing arguments, prosecutors had argued Spacey got away with his behavior because of his celebrity status.
Spacey allegedly seized brief moments for an "opportunity grab" and was able to get away with the assaults for years because he was a celebrity who took advantage of his power, prosecutor Christine Agnew said.
Agnew emphasized that the four men's accounts were similar not because they had conspired to bring Spacey down, but because groping was reportedly Spacey's "trademark" move, according to the prosecution.
Spacey's defense lawyer said during closing arguments Friday that three of the men are liars, and he suggested jurors not convict him for making a "clumsy pass" at a fourth man.
Spacey testified himself over a span of two days, during which he denied violently groping one of his accusers and instead painted a picture of their "intimate" and "somewhat sexual" relationship for the jury. "I never thought that (the man) I knew would ... 20 years later stab me in the back," he said.
KEVIN SPACEY DENIES CLAIMS THAT GROPING IS HIS 'TRADEMARK' PICKUP MOVE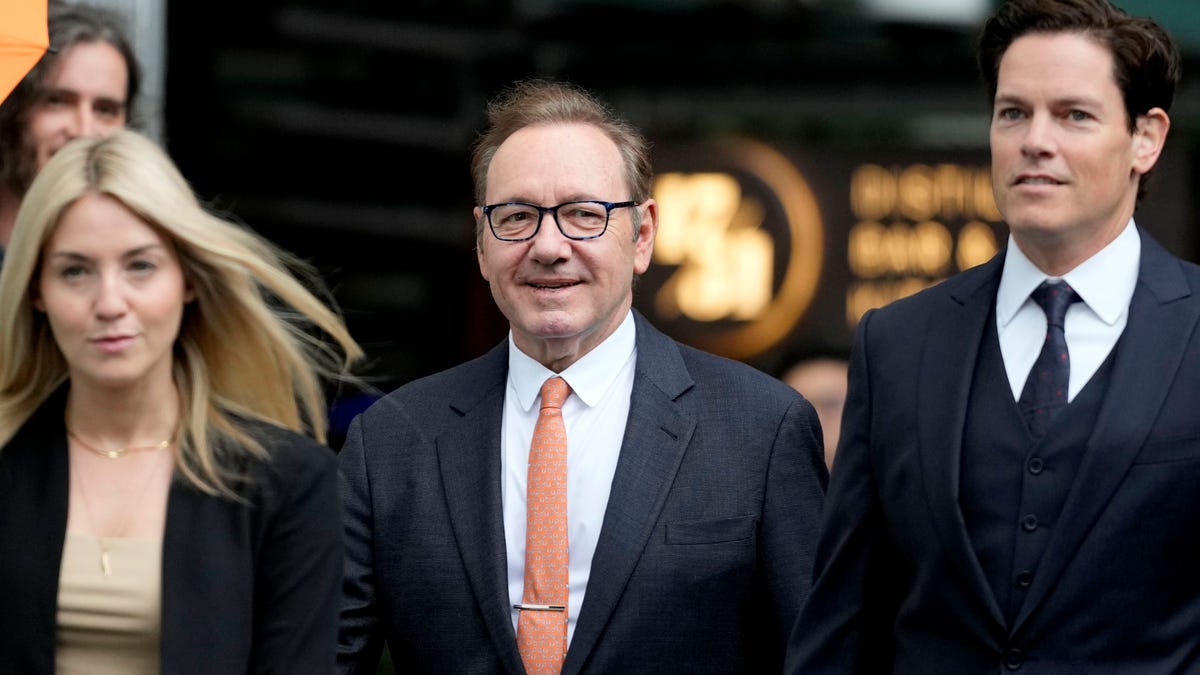 Spacey's description of gentle stroking was in direct contradiction to what the alleged victims testified. They said he caught them by surprise when he aggressively grabbed their privates through their clothing.
Elton John also testified remotely in Spacey's defense at one point during the trial, confirming the "American Beauty" star only attended one of the musician's annual gala parties in 2001. One of Spacey's alleged victims claimed the actor assaulted him while the two were driving to John's White Tie & Tiara Ball in 2004 or 2005.
Spacey first faced allegations of sexual misconduct when actor Anthony Rapp came forward in 2017. Rapp accused Spacey of assaulting him at a party in the 1980s. Spacey was found not liable in Rapp's civil lawsuit.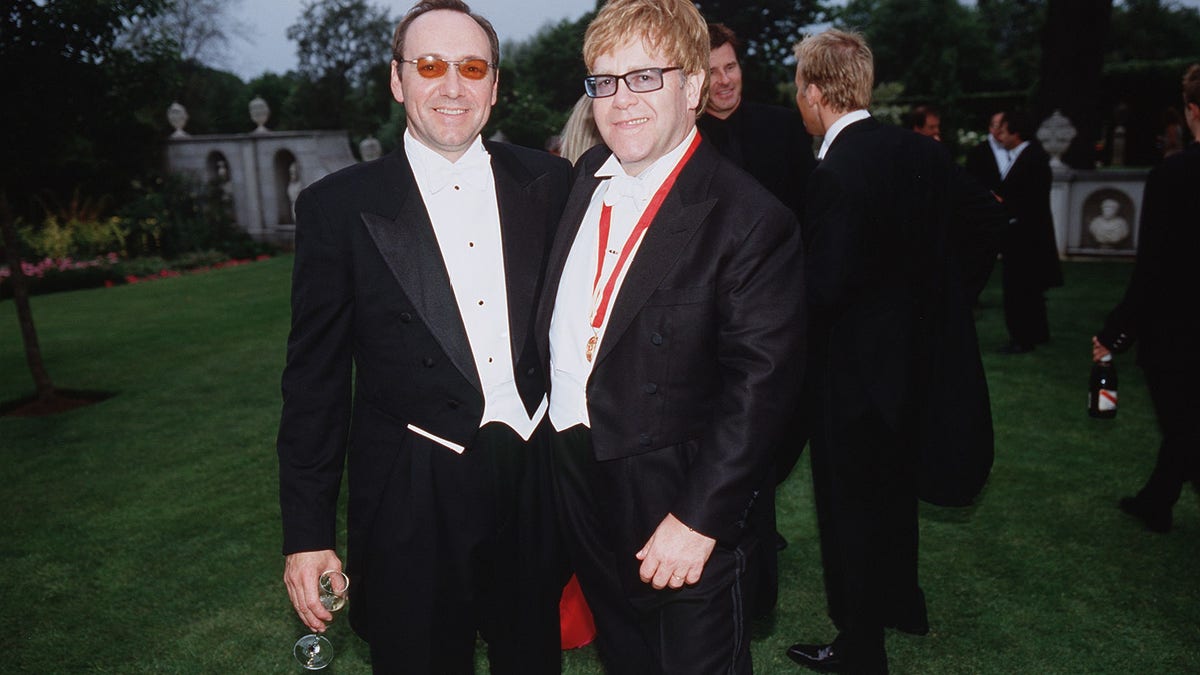 Following Rapp's claim, more men came forward with accusations against Spacey, and he was booted from the Netflix show "House of Cards."
CLICK HERE TO GET THE FOX NEWS APP
Spacey recently returned to the screen with roles in Italian director Franco Nero's "The Man Who Drew God," the biopic "Once Upon a Time in Croatia" and the film "Peter Five Eight."
The Associated Press contributed to this report.