Kelly Ripa and Mark Consuelos share photo of post fireplace explosion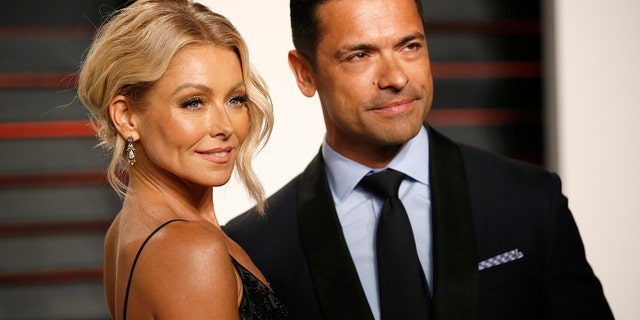 That was a close one!
Kelly Ripa and Mark Consuelos' fireplace exploded on Saturday, and the "Live With Kelly and Ryan" co-host took to Instagram to show the messy aftermath.
In the picture, the couple is leaning down, picking up the glass that shattered around their fireplace.
Kelly Ripa Shares a Silly Daughter-Approved Holiday Pic With Her Kids and Mark Consuelos
"When the fireplace explodes and you literally have no idea what to do. Grab the sleds and the cookie sheets? 🔥😫😞🤬," Ripa captioned the snap, tagging her husband. Thankfully, it seemed as if no one was hurt.
Ripa also posted a video on her Instagram Stories, describing what happened.
Kelly Ripa Reveals Regis Philbin Had a Strict 'No Talking Off-Camera' Rule
"This is crazy. Shattered glass everywhere, everywhere," the TV personality shared. "It's literally everywhere."
"The glass exploded on the spark guard," Consuelos explained as he vacuumed the mess. "It got too hot."
Mark Consuelos Posts Sexy Bikini Pic of Wife Kelly Ripa: 'My Morning View'
The day before, Ripa shared a silly daughter-approved family holiday pic. The couple has three children together, Michael, 20, Lola, 16, and Joaquin, 14.