Kelly Osbourne goes to therapy 'once a week' to help with alcoholism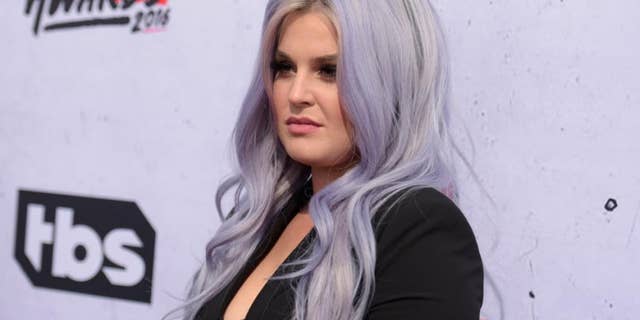 Kelly Osbourne has been opening up about her previous struggle with alcohol and drug abuse, even writing a book about her journey. However, now the star, who's been sober for years, is sharing what helps her stay on the right path.
In an interview with The Sun published on Wednesday, the 33-year-old revealed that she goes to weekly therapy sessions.
"I believe everybody should have therapy," Osbourne told the outlet.
"There's still a huge stigma, especially in this country. You work out to keep your body good so you go to therapy to keep your mind good," she explained.
"Your mind, body and soul are the full package," added Osbourne. "I try and go once a week."
In 2013, Osbourne revealed that she had been to "rehab seven times and to two mental institutions."
"My mum even had me put in a padded cell once to scare me, but like a brat I just sat it out until she said, 'Well, that's not going to work,'" Osbourne told Cosmopolitan U.K. at the time about her mother, Sharon.