Katy Perry's exes react to her Super Bowl show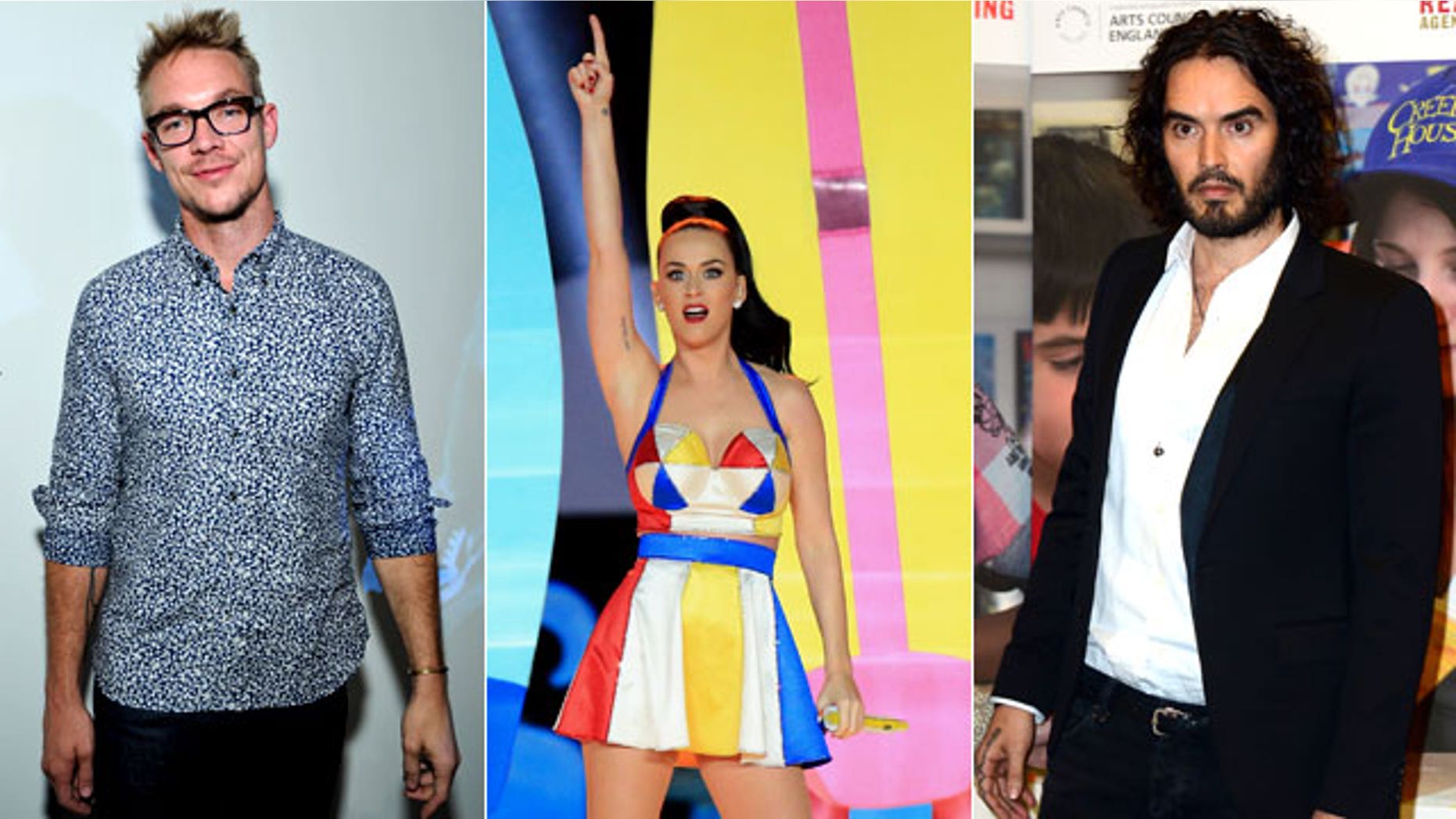 Russell Brand and Diplo's former flame Katy Perry was literally wearing flames during her Super Bowl halftime performance on Sunday, and her exes were digging it.
Brand, who was married to Perry from 2010 to 2012, tweeted out his support for the pop star, writing: "Super Bowl may be baffling to Brits but half time show will be amazing. Good luck KP."
NEWS: Katy Perry's Halftime Show Inspires Memes Galore

Meanwhile, DJ and music producer Diplo, who reportedly had a fling with Perry this past April, couldn't get enough of the "ROAR" singer's performance. "Who's with me? Team Katy Perry #sp49," he tweeted moments before she showed up on the field on a giant mechanical tiger. "Ghost ride the tiger @katyperry."

NEWS: Diplo Calls Taylor Swift Fans 'Worst People In the World'

Diplo also seemed to enjoy Missy Elliott's contribution to the halftime show, tweeting: "Currently getting my freak on."

He added: "I won 200 dollars betting on Katy's hair color."
Perry wasn't the only Super Bowl act that got some love from her ex. Taye Diggs doted on his ex-wife and mother to his son, Idina Menzel, during her performance of the National Anthem. He tweeted: "Yup. Baby mama crushed it at the Super Bowl."
The Super Bowl XLIX brought everyone together!