Katy Perry's boyfriend Diplo disses Taylor Swift's butt; Lorde disses Diplo's manhood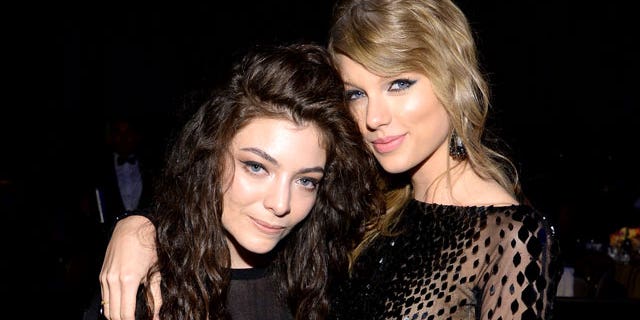 If you mess with Taylor Swift, you mess with Lorde!
Katy Perry's rumored boyfriend since April, Diplo, decided to restart the Taylor Swift/Katy Perry feud Wednesday, when he took a swipe at Taylor's skinny frame.
"Someone should make a kickstarter to get Taylor Swift a booty," he tweeted.
VIDEO: Taylor Swift Drinks Beer?!
He then took it one step further when he tweeted an actual link to a Fundly page for the joke cause, which managed to raise $45.
But it didn't take long before one of Taylor's more outspoken besties, Lorde, fired back with a pretty epic diss.
"Should we do something about your tiny penis while we're at it hm," she tweeted directly at the 36-year-old DJ/producer.
Ouch.
The latest shade-throwing can be traced back to Taylor's reported feud with Katy, which she aired out in an interview with Rolling Stone in September.
Revealing that the origin behind her song "Bad Blood" off 1989 is about a pop-star nemesis, Taylor dished, "She did something so horrible. I was like, 'Oh, we're just straight-up enemies.' And it wasn't even about a guy! It had to do with business. She basically tried to sabotage an entire arena tour. She tried to hire a bunch of people out from under me."
NEWS: Taylor Swift and Lorde Take Upscale Cooking Class
Several Internet commenters have noted that Perry did lure a few backup dancers away from Swift's tour as she embarked on her Prismatic tour earlier this year.
Katy cryptically responded to Taylor shortly after the interview went public, tweeting, "Watch out for the Regina George in sheep's clothing ... "
WATCH: Four4Four: Stars take their tops off over and over and over...