Kim Kardashian's bottom Photoshopped? Trainer says maybe not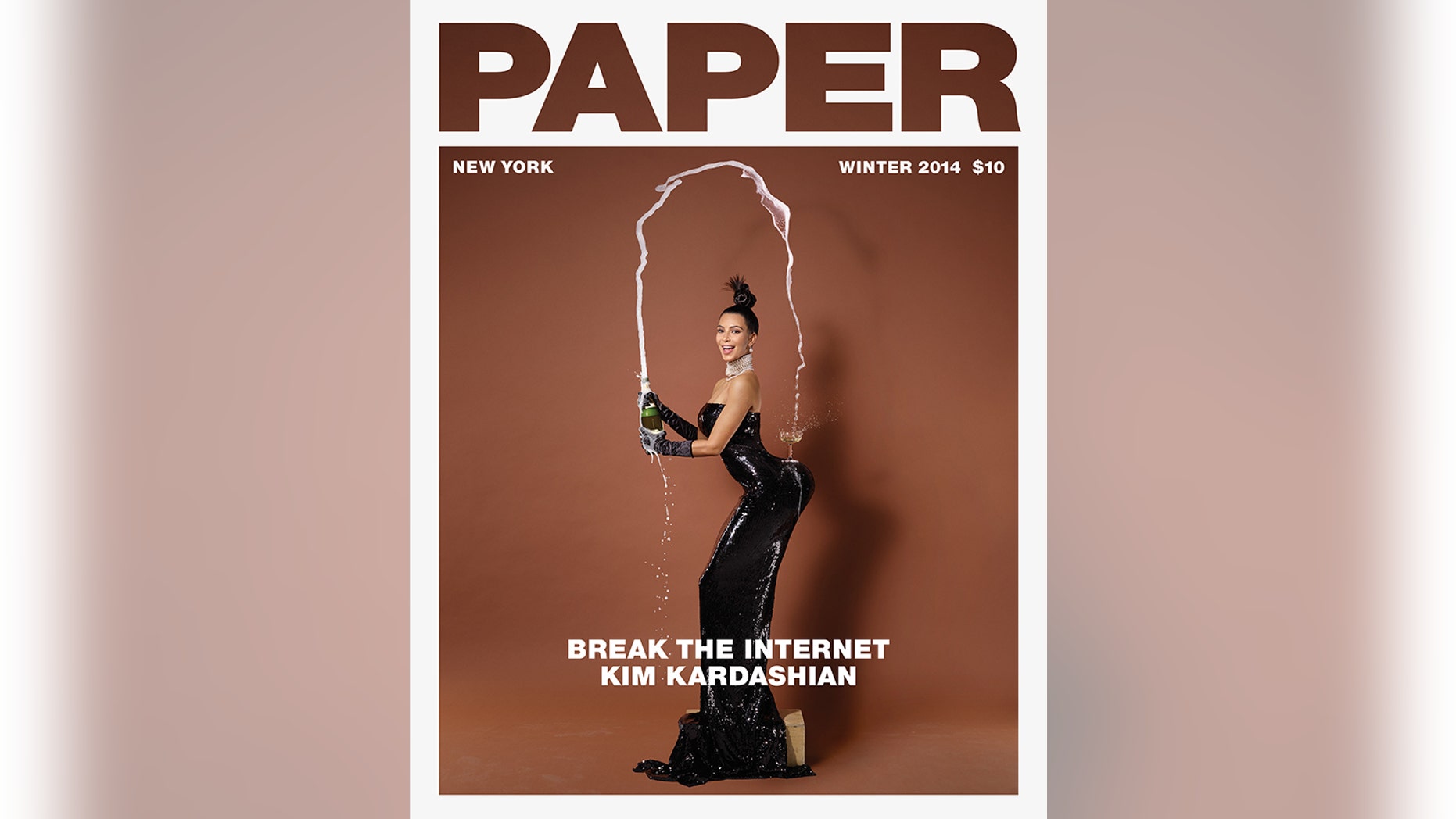 Photographer Jean-Paul Goude captured Kim Kardashian with a bare bottom and also balancing a champagne glass on her sizeable butt. The photos, taken for Paper magazine, had some users on Twitter insisting the famous Kardashian derriere had been edited for the pics.
Buzzfeed even made mock NSFW photos of Kardashian's Paper mag shoot, showing the starlet with a wider waist beside the headline "If Kim Kardashian Had Realistic Waistlines."
But Nicole Chaplin, a personal trainer and the owner of Bella X Fitness, told FOX411 believe it or not, it really is possible to achieve a behind just like Kim's.
Chaplin clarified she had never worked with Kim K. and had no way of knowing if her photos were edited, but from a physical standpoint, it's possible to tone your tush to be able to balance a champagne glass on it.
"Yes it can be done," she explained. "I've had clients work on the whole body part and you'll see their gluts expand."
Training to look like Kardashian would take a lot of time, she added, but there are women in the world who have done it.
"There are tons of women out there who have a shape like that."
Chaplin added that with the right steady workout regimen women who wish to train their butts to look like Kim's could see some results within four to six weeks.
And despite the Photoshopping claims Kardashian and her husband Kanye West are proud of her pics.
"And they say I didn't have a talent...try balancing a champagne glass on your ass LOL #BreakTheInternet #PaperMagazine," Kardashian tweeted.
West posted the racy pic and simply wrote, "#ALLDAY."
WATCH: Four4Four: Stars take their clothes off over and over and...