Katy Perry resembles Barbie in head-to-toe pink ensemble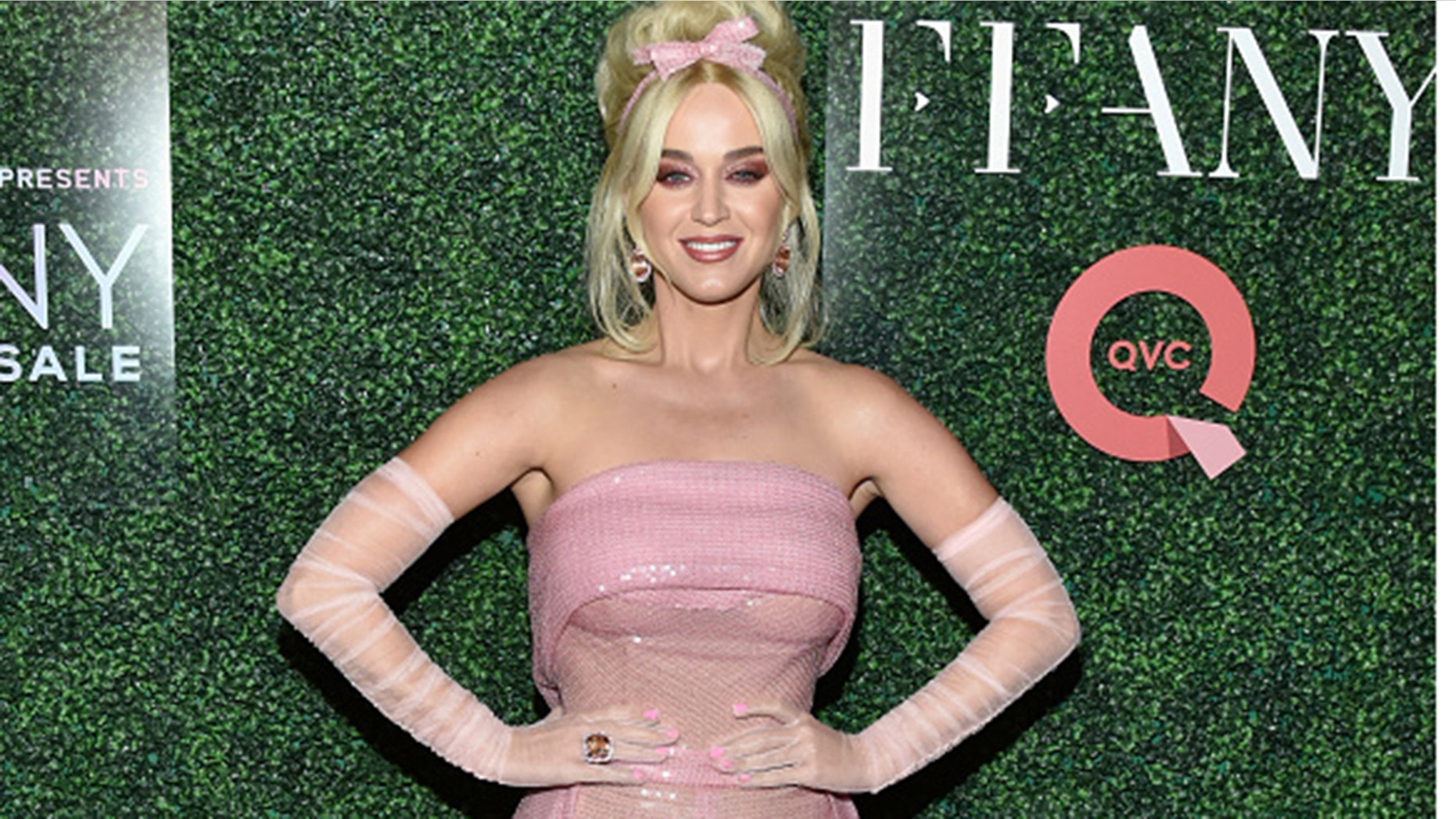 Katie Perry has officially embraced Barbie as her fashion inspiration. The star looked just like the famous doll in a head-to-toe, pink sequin ensemble in honor of breast cancer awareness at a recent charity event.
On Thursday night, the singer sparkled in a glitzy, pink get-up while attending the Annual QVC FFANY "Shoes For Sale" charity gala in New York City.
Perry topped off the fun jumpsuit ensemble with a longer than usual wig that was teased into an intricate up-do and tied together with a pink ribbon that matched the glittering outfit. The singer topped off the flamboyant look with a crystal, heart-shaped clutch and a unique pair of pink, satin heels from her own Katy Perry Collections line.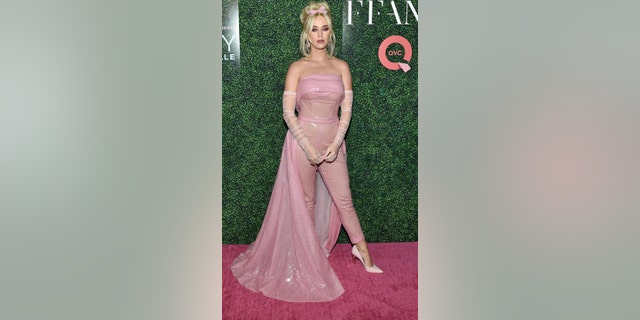 The "I Kissed Girl" singer appeared at the event without her boyfriend, Orlando Bloom, whom she recently made her red carpet debut with while in Monte Carlo last month. 
In a new interview with Footwear News, the singer described the "Pirates of the Carribean" actor as the "anchor" in her life.
"He's a great anchor in my life," she said. "For some reason, I attract people who are really real and call me out on stuff when I'm being cuckoo."
Perry's sparkly appearance also comes just days after she announced that she would be taking a break from music.
"I've been on the road for like 10 years, so I'm just going to chill. I'm not going to go straight into making another record. I feel like I've done a lot," the 33-year-old star said Monday to Footwear News. "I feel like I've rung the bell of being a pop star very loudly, and I'm very grateful for that."
Perry said she's been dedicated to being a singer since she was 9 years old and now doesn't feel the urge to prove herself as an artist.
"I love making music, I love writing. But I don't feel like I'm a part of a game anymore; I just feel like I'm an artist. I don't feel like I have to prove anything, which is a freeing feeling," the 33-year-old singer said.
For now, Perry plans to focus on her new shoewear line, mental health and her relationship with Bloom.