Katie Couric faces $12 million defamation suit for 'misleading' gun documentary edits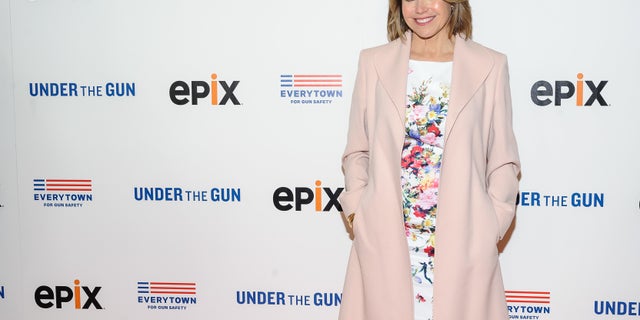 NEWYou can now listen to Fox News articles!
Katie Couric and "Under the Gun" director Stephanie Soechtig are facing a $12 million defamation lawsuit for their roles in allegedly "misleading" edits made in their 2016 documentary.
Virginians Citizens Defense League (VCDL) is taking Couric and her director to court for edits they say made VCDL members appear stumped by Couric's gun control questions, when in fact they were not.
"Katie Couric has publicly admitted that the film, which was presented to VCDL as a 'documentary,' was misleading and misrepresented VCDL," Phillip Van Cleave, President of the VCDL, tod FOXNews.com. "However, Couric and the other filmmakers have refused to fix the film or to even stop promoting and distributing it. The only way to hold Couric accountable was to file a lawsuit."
A clip in the film appears to show nine seconds of silence after Couric asks them, "If there are no background checks for gun purchasers, how do you prevent felons or terrorists from purchasing a gun?"
Audio released to the Washington Free Beacon in May reveals members immediately answering a similar question posed by Couric, with no delay.
Director Stephanie Soechtig told The Washington Post the pause was added so viewers could consider the question. Couric initially said she supports the statement and is "very proud of the film." Couric later said she regrets not raising her initial concerns.
"VCDL members have a right for their answers to be shared and so we have posted a transcript of their responses here. I regret that those eight seconds were misleading and that I did not raise my initial concerns more vigorously," she said in a statement in May.
The VCDL suit claims Couric and Soechtig "knowingly and maliciously manufactured the fictional exchange by splicing in footage that the filmmakers took surreptitiously after telling the interviewees to be silent for ten seconds so that recording equipment could be calibrated."
A representative for Couric said they have no comment.