Katherine Jackson reportedly 'devastated' by verdict in son's wrongful death case, was counting on cash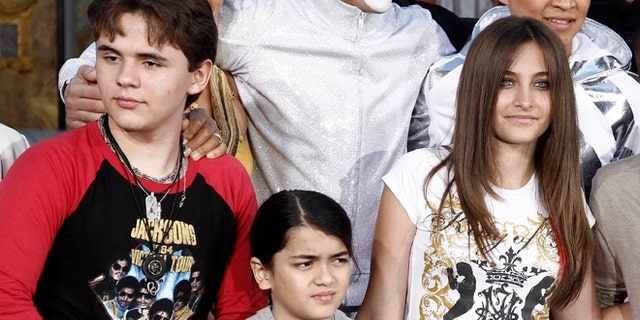 NEWYou can now listen to Fox News articles!
After five months of testimony in the wrongful death suit filed by Michael Jackson's family against concert promoters AEG, a jury concluded Wednesday that while the company hired Dr. Conrad Murray to tend to Jackson's medical needs, he was not unfit or incompetent to treat the star.
So Jackson family matriarch Katherine – as well as the late entertainer's three children – lose out big time.
"They were counting on at least $2 billion, so there's no question that those who wanted this suit are devastated," a source closely connected to the Jackson family told FOX411. "Katherine wanted the money because the Jacksons don't have what people think they do. She gets money from the estate as does Prince, Paris, and Blanket, but once Katherine dies, she has nothing to leave her children, Jermaine, Jackie, etc… There is now going to be a lot of in-house fighting."
According to our source, the decision also indicates that perhaps Conrad Murray wasn't exactly the monster he was painted to be.
"He wasn't unfit, the jury said, or incompetent. He simply caved to his famous patient's demands," said the insider."He shouldn't be in prison, he should have been dealt with by the medical board and civilly."
Murray is currently behind bars after being found guilty of "involuntary manslaughter" in the June 2009 death of the King of Pop after injecting him with a lethal dose of sleeping anesthetic Propofol. Although sentenced to four years in prison in 2011, reports suggest he could be released early, perhaps at the end of this month.
Subsequently, the Jacksons filed suit against AEG alleging the company negligently hired and supervised Dr. Murray and pushed Michael way beyond the limits for his "This Is It" tour.
We're told the verdict is going to take some time to sink in, since the Jackson family was counting on a big pay day.
"They felt that that sentiment would be on their side. They will now say that they just wanted to find the truth, well, the truth that was revealed was that Michael was indeed an addict and because he didn't get help, he met the fate that he had set out for himself," the source explained.
However, the family apparently won't be slapped with mammoth legal bills as the deal they established was a "pay if we win" case, and there is a good chance they may appeal.
"This was not a surprising verdict at all. The jury clearly believed that MJ was responsible for his own demise, and that his family was merely trying to cash in based on public sympathy. The law was clearly not on their side," observed California trial attorney, David Wohl. "But they can appeal and they most certainly will… Only that process will take years."
Lawyers for both AEG and the Jackson family did not immediately respond to a request for comment.