Kate Upton goes topless for a Sports Illustrated Swimsuit photo shoot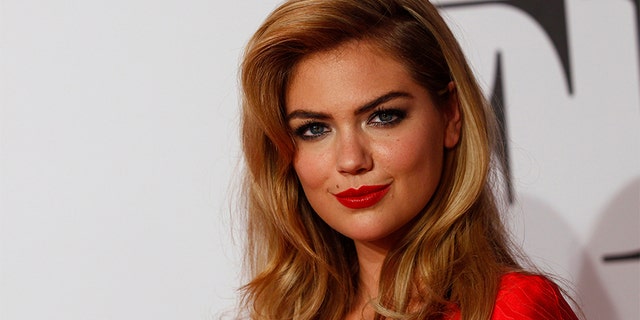 Kate Upton is stripping down for her latest photo shoot.
On Thursday, the Instagram account for Sports Illustrated Swimsuit posted a behind-the-scenes video of the 26-year-old model posing topless on a beach in the Caribbean.
"First shot, no top!" Upton is heard saying in the video as she walks towards the ocean.
PHOTOS: KATE UPTON'S HOTTEST SHOTS
Upton, who has graced the cover of the SI swimsuit edition three times in the past and appears in the magazine's latest issue, went on to gush about her photographer Yu Tsai.
"I'm so excited. He's one of my favorite photographers. He really knows how to capture a body and make you look your most beautiful," said Upton.
And along with her photographer, Upton couldn't help but gush about the beautiful scenery in Aruba.
"The weather is gorgeous. The water is beautiful. So far the first shot is great."
"First shot, no top! Right, @kateupton?! | @arubatourism @hiltonaruba #OneHappyIsland," the outlet captioned the video.
Last month, the model went topless again, but this time it was to ring in her birthday.
"Put on my birthday suit to thank you for the birthday wishes! #wildone #26 #iknowyouwannaseemenakeynakeynaked," Upton wrote along with a video of herself topless but facing away from the camera.