Kat Von D and Deadmau5 Pose Together on Inked Magazine Post-Breakup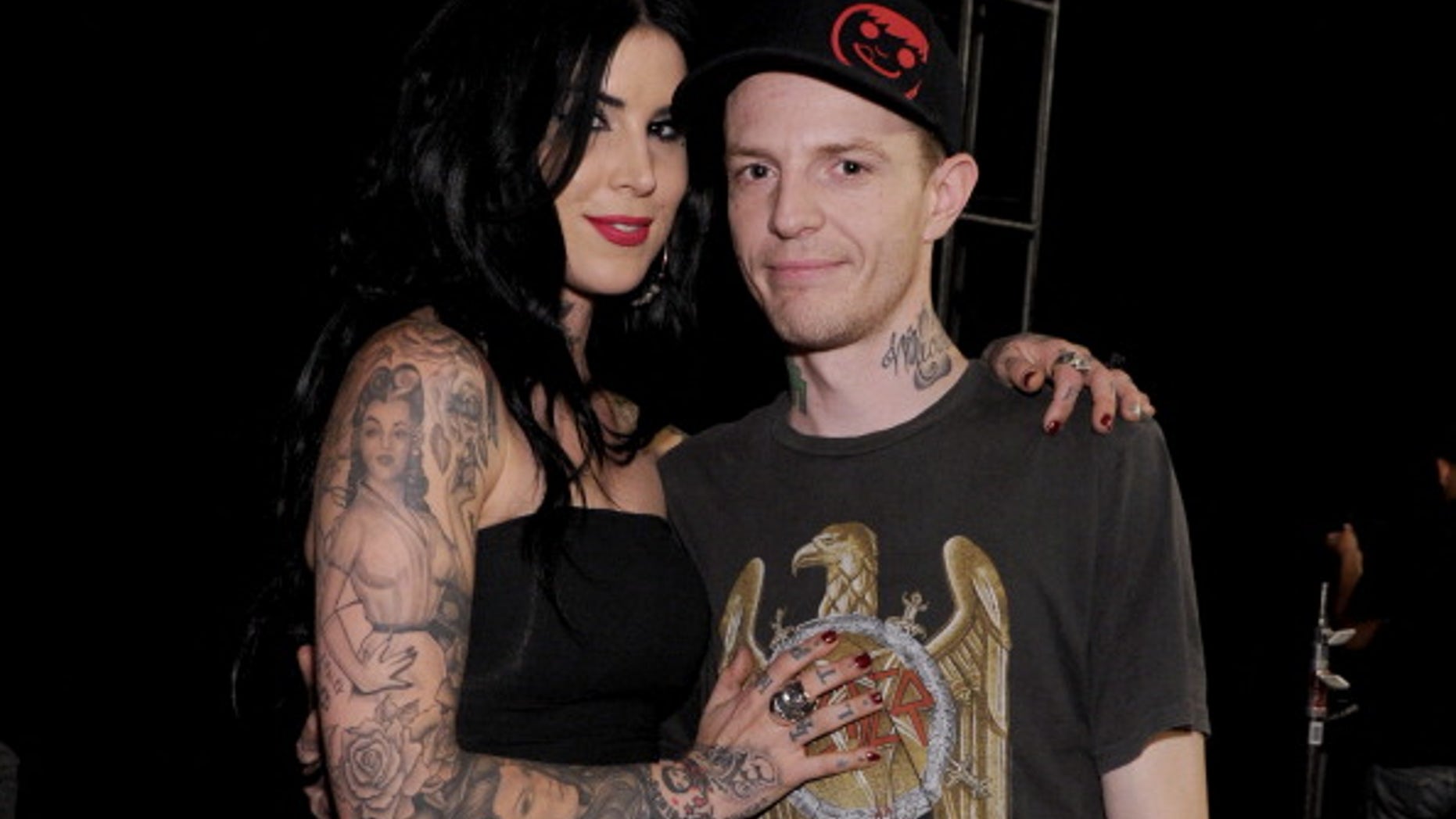 Talk about bad timing.
Celebrity tattoo artist Kat Von D and DJ Deadmau5 are on the cover of body art magazine Inked, where they declare their passion for each other—except they called it quits before the December issue hit newsstands.
Perez Hilton reports that the Mexico-born Argentine cover girl, Katherine von Dranchenberg, chatted about her hopes of finding true love, even hinting she may have found a lasting relationship with the Toronto-based electronic music star, whose real name is Joel Zimmerman.
"I think I had been living in a state of longing and didn't even realize it," Von D told Inked. "One thing is to dream and wish for a love—a true and noble one—bit it is a very different thing to actually live it, without feeling like you're trying to make something happen that really isn't there. I've always believed in this kind of real love, but I don't see it as an imaginary idea."
She also said her relationship with Deadmau5 was different.
"Joel makes me feel connected," said Von D. "He makes me feel like I'm not alone—and not in the physical sense, because I appreciate my solitude at times—but he makes me feel not alone in a world that oftentimes I feel alien in. He makes me feel love."
Her now ex-boyfriend also told the publication that the couple collaborated on matching tattoos, which they kept the meaning a secret.
"She did it in her styling on my arm, and I designed hers for her collarbone," said Deadmau5.
The tattooed twosome announced their separation on Twitter over the weekend. While neither Von D nor Deadmau5 has publicly admitted the reason behind their breakup, Hilton said on his gossip blog that there were suspicious tweets between the DJ and "Dancing with the Stars" contestant Chelsea Kane, implying infidelity.
All three of them seemed to have deleted the messages.
Von D was previously married to Dallas-based tattooed artist Oliver Peck. She was then in an on-again-off-again relationship Motley Crue bassist Nikki Sixx, which ended in 2010. Von D then made headlines last summer after publicly calling off her engagement to Sandra Bullock's ex-husband Jesse James due to chronic infidelity.
Hilton said the two may be reconciling.
Follow us on twitter.com/foxnewslatino
Like us at facebook.com/foxnewslatino