Kanye West defends Elon Musk: 'Leave that man the f--k alone'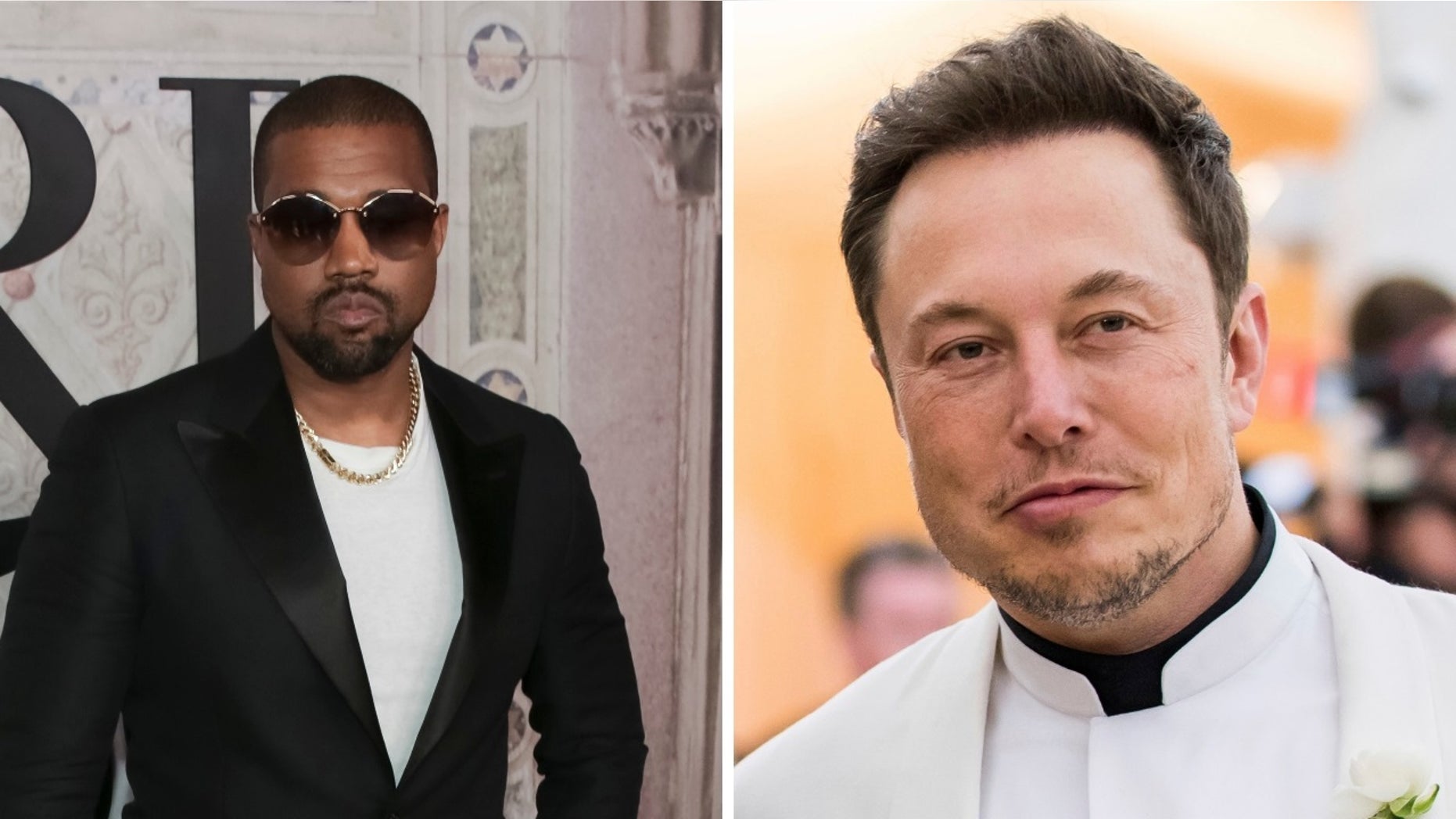 Rapper Kanye West defended Tesla CEO Elon Musk in dramatic fashion Tuesday during a visit to Detroit's College of Creative Studies.
West, 41, was captured on video standing on a desk telling others not to judge the billionaire, the Detroit Free Press reported.
"Elon Musk, I don't give a f--- who's over at his house, leave that man the f---alone," West shouts.
WARNING: VIDEO CONTAINS GRAPHIC LANGUAGE
Musk made headlines last week after he and Tesla agreed to pay $40 million to settle a government lawsuit alleging Musk duped investigators with misleading statements about a proposed buyout of the company.
KANYE WEST DELIVERS PRO-TRUMP SPEECH ON 'SATURDAY NIGHT LIVE,' RECEIVES BOOS FROM AUDIENCE
The settlement with the Securities and Exchange Commission allows Musk to remain CEO of Tesla but requires him to relinquish his role as chairman for at least three years.
Tesla and Musk are each paying $20 million to resolve the case, which stemmed from a tweet Musk wrote on Aug. 7 indicating he had the financing in place to take Tesla private at a price of $420 per share.
KIM KARDASHIAN SHOWS SUPPORT FOR KANYE WEST FOLLOWING HIS 'SNL' DONALD TRUMP RANT CONTROVERSY
Musk also made headlines in July for another tweet. In it, he accused a British diver who helped rescue 12 boys and their soccer coach from a Thai cave of being a pedophile. The diver is suing Musk.
West also made headlines over the weekend when he delivered a speech defending his support for President Donald Trump after his appearance on "Saturday Night Live."
The Associated Press contributed to this report.