Justin Timberlake ignites controversy with Jerusalem photo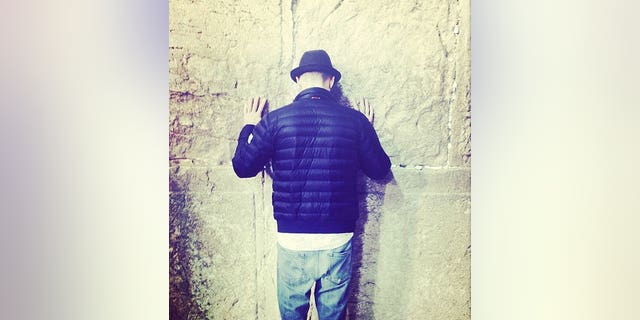 Justin Timberlake found himself engulfed in a storm of controversy when he posted a picture on Instagram. The 33-year-old singer shared a snap of himself praying at the Wailing Wall in Jerusalem with a caption that stirred up an online furor.
With his back facing the camera, Timberlake faces the wall with his hands raised and it's captioned: "The Holy Land…What an experience. I will never forget this day." The picture garnered over 254,000 likes but his use of the hashtag '#Israel' upset many of his fans.
"Correction," one angry fan responded. "You are in Palestine not Israel #disappointed." Another fan countered that there was never an Israel but there was always a Palestine.
The 'Sexy Back' crooner was in the Holy Land as part of his '20/20 Experience' tour where he performed in Tel Aviv.
The Wailing Wall has long been a stop for visiting celebrities and dignitaries with Pope Francis visiting the site the day before Timberlake.
Click here for more photos of Justin Timberlake.