Justin Bieber circus continues as he hires reality TV face Roy Black to be his lawyer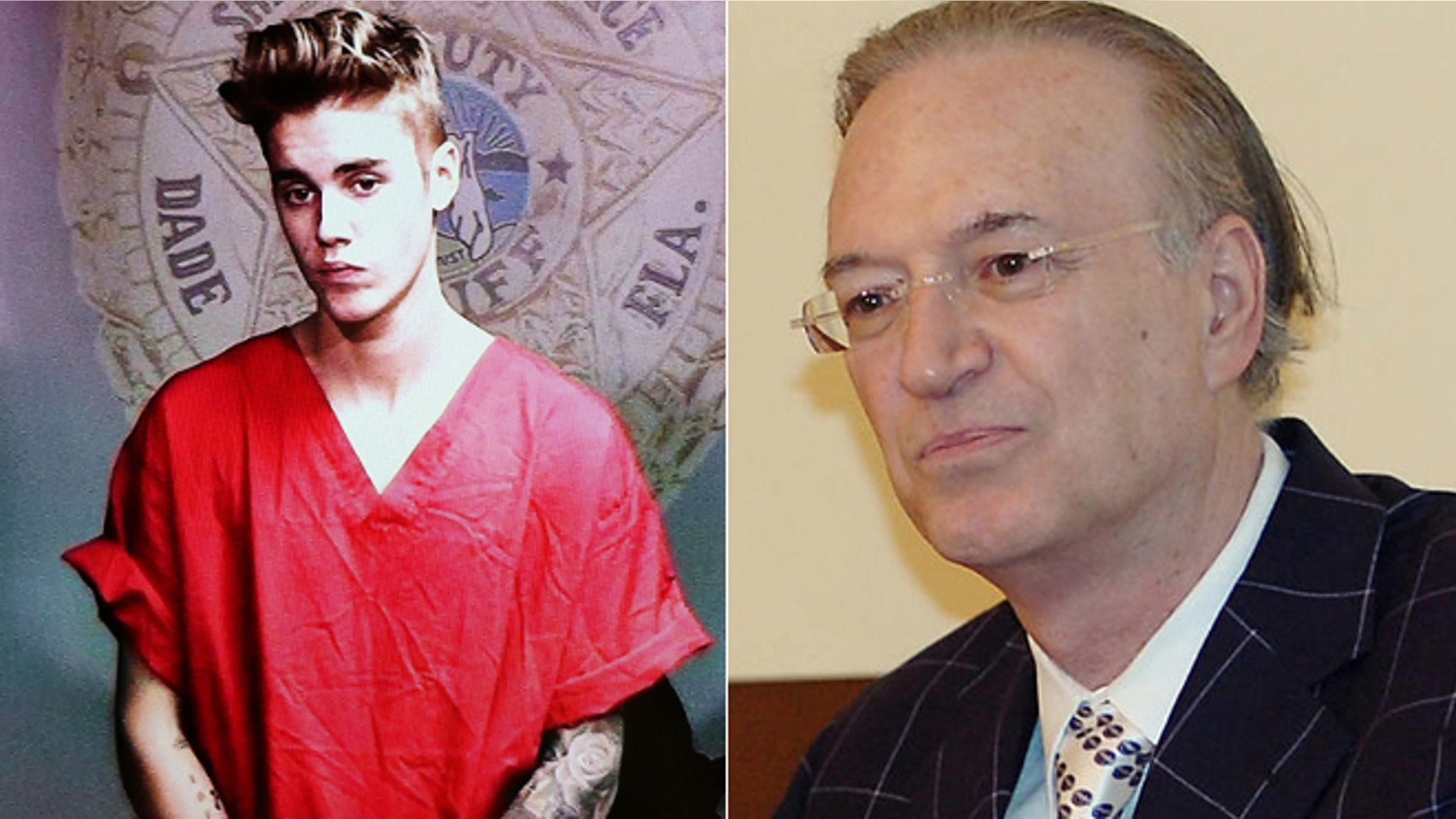 Justin Bieber tends to surround himself with a cast of famous characters, so it is only fitting that when it came time to choose a lawyer the Biebs' team elected to bring in Roy Black, attorney to the celebs and occasional reality TV star.
Black was selected to represent the Biebs in court on Thursday when he was brought in following his arrest and charged with driving under the influence, resisting arrest and driving with an expired license.
The lawyer is most famous for defending William Kennedy Smith and getting him acquitted of rape charges in 1991. During that case, he met his wife—Lea Black—who served as a juror. Lea Black is one of the stars of "The Real Housewives of Miami," and Roy and the couple's son RJ have appeared on several episodes of the drama-filled Bravo show.
Lea took to Twitter to discuss her husband's involvement in the Bieber media circus.
"U guys have me laughing! I just checked my tweets and found out about the Biebs, didn't know - hubby just called -was too rushed to mention," she wrote on Thursday.
But belieb it or not the "Real Housewives" isn't Roy Black's only reality TV connection. The Hollywood Reporter notes that in 2005 the superstar lawyer also starred in NBC's very short-lived series "The Law Firm," which was an "Apprentice"- style competition show for lawyers.
So did Bieber's peeps make a good pick? It seems they did. Black has a whole lot of experience representing big stars in big trouble.
His past clients include stars like Kelsey Grammer, "Girls Gone Wild" mogul Joe Francis, racecar driver and "Dancing with the Stars" champ Helio Castroneves and Rush Limbaugh.
Black has also appeared as a legal analyst on shows like the "Today" show and "Good Morning America," and it can't hurt that he isn't shy in front of the cameras. After all, Bieber's case has already attracted a heavy swarm of paparazzi.
As the pop star left jail on Thursday, he popped out the black SUV carrying him to wave at his fans and the cameras that had gathered see him off.
According to E! News, Black made a simple statement when he spoke to the media after Bieber left jail.
"At this particular time I'm not going to make any comment about the case except to say obviously that Mr. Bieber's been released on bail," he said. "Both the state and I agree that the standard bail would apply in this case. They have not asked for any increase bail because of his popularity or fame. And I think this case hopefully will proceed as any other case in the system."
But he may not be the biggest Bieber fan himself. E! reported that Black struggled to name a single Bieber song when asked.
"I will have to take the fifth on that," he said. "However, I'm sure it's excellent."
A person who answered the phone at Black's law firm, Black, Srebnick, Kornspan & Stumpf, P.A., on Thursday told FOX411 the firm had no comment about Bieber's case at the present time.