Justin Bieber 'Blown Away' By Selena Gomez's 'Love'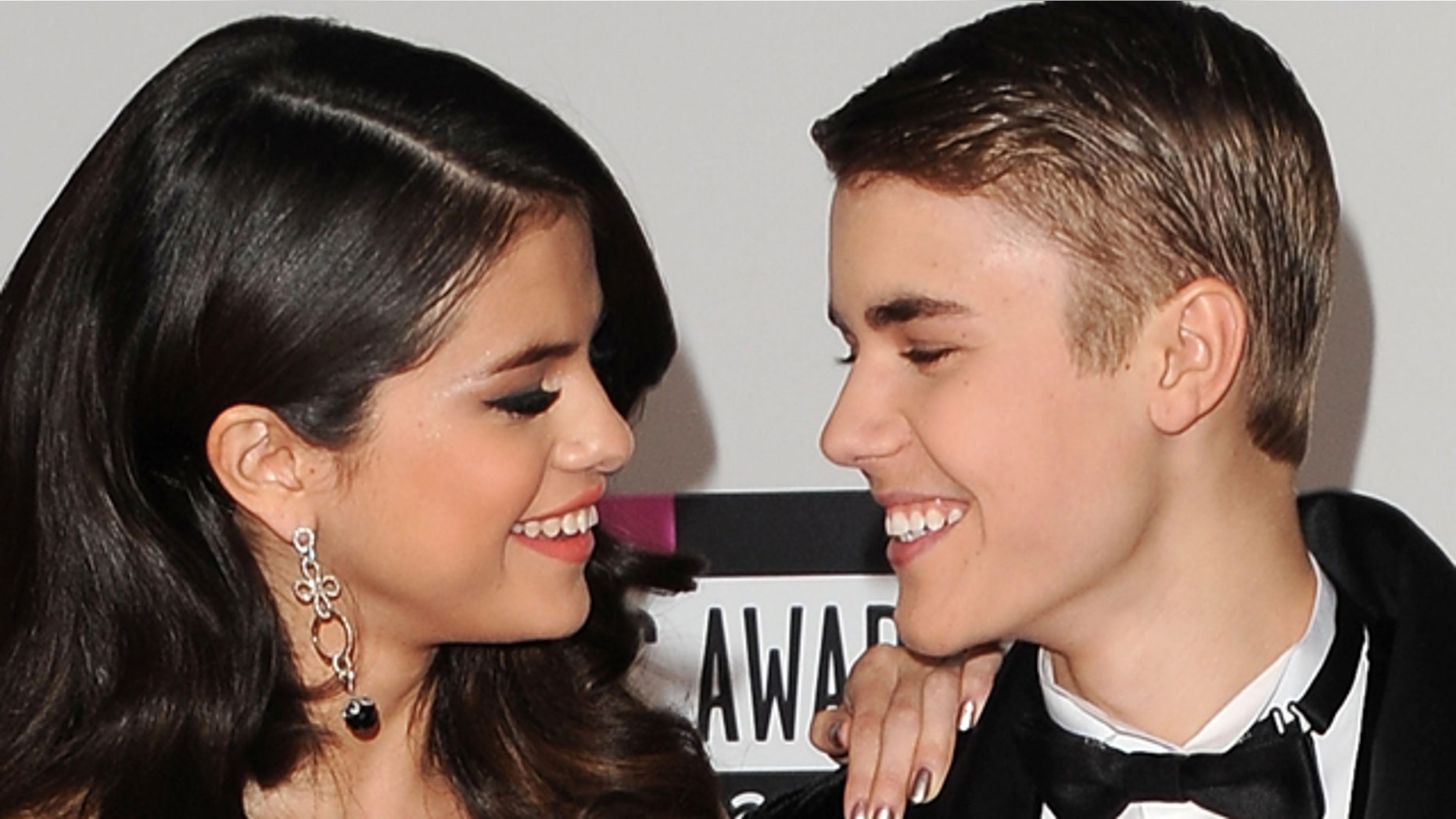 Thanks to Selena Gomez, Justin Bieber may be putting behind his child-like antics behind him.
The day after another embarrassing video of Bieber surfaced, in which he was seen peeing in a mop bucket and cursing out former President Bill Clinton, it seems only Gomez can get him back on the right track.
TMZ reports that Gomez has taken Bieber back, but only if he will "stop acting like a d-bag."
Sources told the gossip site that Bieber and his "Wild Kidz" friends "have taken notice of the public backlash against their ridiculous behavior" and have decided to make a change.
Gomez's new single, "Love Will Remember," which was leaked online earlier this week, shows just how strong the connection is between the two.
E News has confirmed the voicemail at the beginning of the ballad was indeed a message sent from Bieber to Gomez.
Back in February, Gomez let Bieber know he would play a prominent role in the song she has called "the most personal track" on her new record.
"It was after they broke up and she told him she wanted him to remember the better times," a source said. "Justin was blown away by it."
In the voicemail, Bieber says: "Hey babe, it's me, I just want to call and tell you that I love you so, so, so, so much. I just wanted to let you know that you are my princess. You are worthy of all the love in the world. You are the love of my life."
The "Jelena" reconciliation allegedly occurred over the Fourth of July, when the two were seen cozying up at the same party.
One insider who was at the Independence Day bash told US Weekly the couple "arrived holding hands," adding that they were both "in a great mood."
Follow us on twitter.com/foxnewslatino
Like us at facebook.com/foxnewslatino