Jury panel filled for Bill Cosby sexual assault retrial as defense claims racism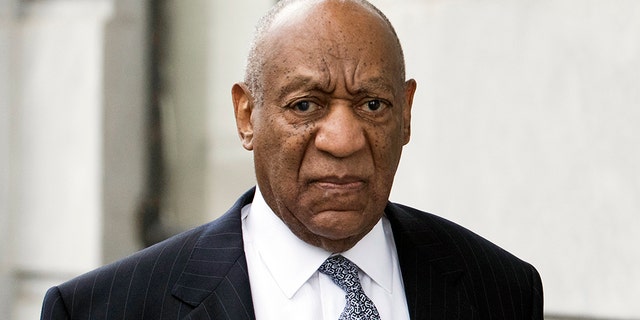 NEWYou can now listen to Fox News articles!
The 12 jury members that will hear the sexual assault case involving comedian and former TV star Bill Cosby were selected Wednesday, despite the defense's claim that the prosecution illegally remove one woman from the panel based on her race.
The final panel is made up of seven men and five women, consisting of 10 white jurors and two black jurors.
Cosby, 80, is charged with drugging and molesting Andrea Constand at his suburban Philadelphia home in 2004.
He claims the encounters was consensual.
BILL COSBY SEXUAL ASSAULT RETRIAL: WHAT'S HAPPENED SO FAR
A judge declared a mistrial last June after more than 52 hours of jury deliberations over six days.
Cosby's lawyers complained during this trial's jury selection, alleging that prosecutors dismissed a black woman from the panel based on her race.
They claim the prosecution team made a disparaging remark after a black woman was removed from consideration.
They didn't reveal in open court what they claim had been said, but sought to use the remark as evidence that prosecutors illegally removed the woman from the jury pool on the basis of her race.
They also made the same argument Tuesday accusing the prosecution of trying to block white men.
The prosecution pointed to the already appointed jurors to defend themselves against those claims.
The judge ultimately ruled in favor of the prosecution saying he didn't believe the prosecution had any "discriminatory intent."
Judge Steven O'Neill also made a pair of crucial rulings that greatly will impact the strategy of both teams.
BILL COSBY TO FACE JANICE DICKINSON, 4 OTHER ACCUSERS AT SEXUAL ASSAULT RETRIAL
Cosby's team was approved to call a woman who says Constand, a former Temple University athletics administrator, talked about framing a celebrity before she lodged allegations against the comedian in 2005.
O'Neill also ruled that the prosecution can present to jurors how much money Cosby paid Constand in a 2006 civil settlement.
Prosecutors plan to call as many as five additional accusers to portray Cosby as a serial predator.
Court will resume Thursday to pick six alternative jurors.
Fox News' Lissa Kaplan and The Associated Press contributed to this report.