Judge allows lawsuit against AMC by Spanish-language competitor to proceed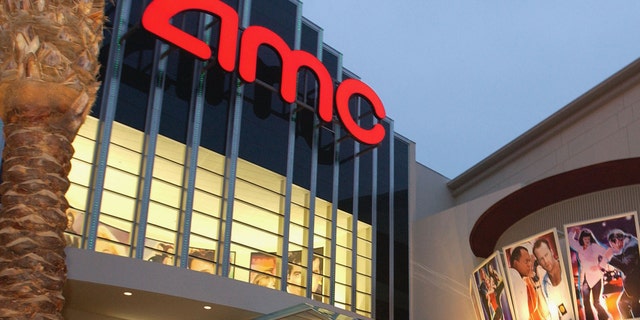 NEWYou can now listen to Fox News articles!
A federal judge in Texas rejected a request by AMC Entertainment to dismiss an anti-trust lawsuit that claims the theater giant deprived Spanish-only filmgoers in Texas using so-called "clearance pacts."
The lawsuit before U.S. District Judge Alfred Bennett accuses AMC of pressuring Disney, Sony, Universal and other major film studios into withholding major movies from the Houston-based Viva Cinemas Theaters, according to the Hollywood Reporter.
In the lawsuit, Viva, which serves Houston's Hispanic community, accuses AMC of anti-competitive behavior that prevents the community's Spanish-speakers from seeing hit films like "Star Wars: The Force Awakens" upon their release.
AMC told studios, as Bennett described it, "should they allow Viva to show any film within the first three weeks of its opening – the most financially impactful three weeks of a newly released more – AMC would not show that movie."
According to Deadline, in so-called "clearance deals," major exhibitors push studios to give them exclusive access to popular films in a community. The Justice Department's antitrust division is investigating the practice.
Court documents state that studios only tested AMC on its threat during the release of Disney's "Planes" in August 2013.
"True to its word, AMC did not show the movie at its AMC Dunvale location after Disney allowed Viva to show the movie," Bennett noted.
In response to the lawsuit, AMC said pointed out that many Hispanics speak English and argued that films in English are "interchangeable" for many in the community. It pointed out that that only about 7 percent of the local population who speak exclusively Spanish.
Bennett was unpersuaded, saying that "AMC does not explain why 7 percent of Houston's population is not a sufficient submarket."
He added that Viva conceded that there are people capable of seeing movies in both languages. "However, this does nothing to address the 7 percent (assuming that is the correct number) that cannot observe a movie without dubbing or subtitles."