Joy Behar sorry for calling Bill Clinton accusers 'tramps' on 'The View'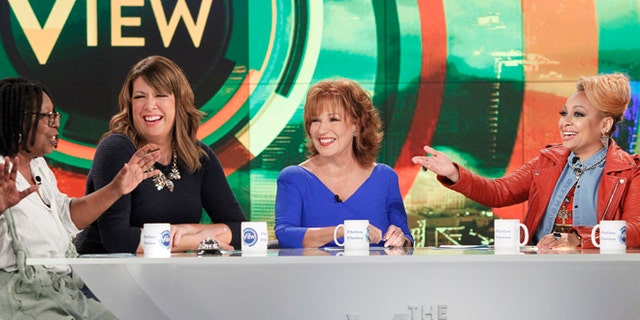 "The View" host Joy Behar called the women who allegedly slept with Bill Clinton "tramps" during a discussion on Monday about Sunday's presidential debate. On Tuesday, she opened the show by apologizing for the comment, explaining it was a joke that went awry.
Prior to the debate, Trump highlighted three women who had accused Bill Clinton of sexual assault or harrassment. "The View" host Sunny Hostin suggested that Hillary Clinton may have missed an opportunity to address the controversy during the second presidential debate.
"This is the thing though… if a woman sleeps with your husband, you're not going to necessarily embrace them… That's why when he brought up these allegations, I wonder if she missed the opportunity to address it in a way that the public would understand…" Hostin mused.
Behar disagreed, joking that there wasn't much Hillary Clinton could say to the women.
Behar suggested the Democratic nominee could say: "'I would like to apologize to those tramps that have slept with my husband.' Maybe she could have said that."
The remark didn't go unnoticed.
Behar said on Tuesday she was sorry for the statement.
"I want to apologize," she said with her eyes focused on the camera. "I never, ever intend to belittle sexual assault and the women who are victims of it ever... I made a joke... I'm sorry."