Jordana Brewster, husband welcome second child via surrogate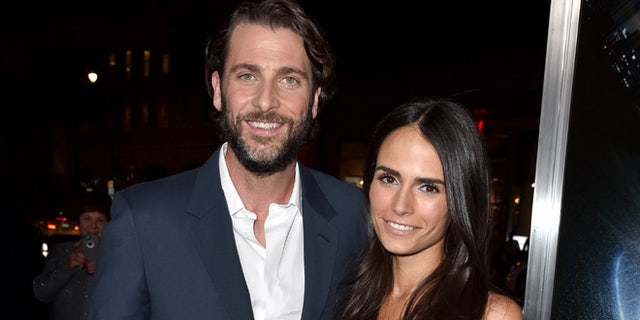 NEWYou can now listen to Fox News articles!
Jordana Brewster is a proud mama once again.
The "Fast and Furious" actress and husband Andrew Form welcomed their second son, Rowan Brewster-Form, via a gestational surrogate last week, her rep confirmed to People magazine.
The actress has not commented, but did retweet the magazine's story.
Brewster, 36, and Form, 44, have been open to gestational surrogacy for some time. Their 2-year-old son Julian was born the same way.
The actress opened up about using surrogacy to grow her family with Yahoo! Parenting in October 2015.
"I didn't really have a choice about being open, since it was obvious I wasn't pregnant. For me it wasn't a choice; I needed to use a surrogate. But I didn't feel judged. It's more like I felt awkward," Brewster said. "Sometimes I feel a little left out when other moms talk about what their birth experience was like, and I feel the loss of not having carried or having been able to carry."
But she said she feels good talking about and being open about the whole process.
"In many ways, I feel lucky that I was able to be open," she said. "There are so many women who are young and have to go through IVF and feel like they can't talk about it, and that's really unfortunate."
Brewster and Form, a producer, married in a Caribbean wedding in 2007 after meeting on the set of "Texas Chainsaw Massacre: The Beginning."
Like us on Facebook
Follow us on Twitter & Instagram