Johnny Knoxville wows Oscar crowd as 'Bad Grandpa'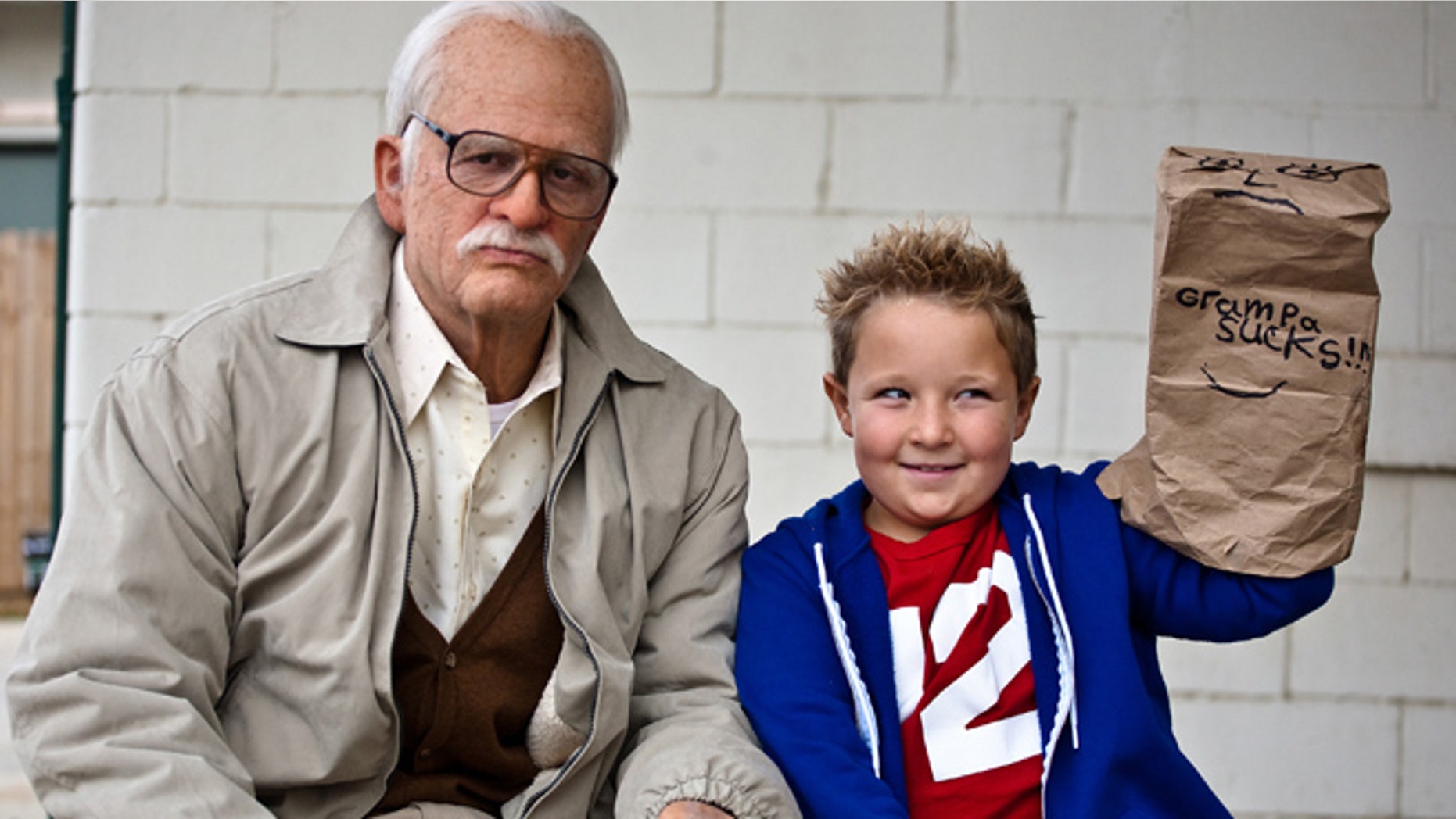 "Bad Grandpa" is at the Oscars.
Johnny Knoxville surprised the crowd at the motion picture academy's headquarters Saturday by appearing on stage alongside makeup effects artist Stephen Prouty at an event honoring the makeup and hairstyling Academy Award nominees. Prouty is nominated for transforming the "Jackass" leading man into his gonzo "Bad Grandpa" character Irving Zisman.
Knoxville readily admitted that the hidden-camera film featuring the 42-year-old actor-stuntman pranking unsuspecting folks as a naughty 86-year-old geezer isn't typical Oscar fare.
"We're basically slightly above a student film in the way we execute things," Knoxville said. "But our makeup is stellar."
Prouty of "Jackass Presents: Bad Grandpa" is up against Joel Harlow and Gloria Pasqua-Casny, who turned Johnny Depp into Tonto for "The Lone Ranger"; and Adruitha Lee and Robin Matthews, who respectively transformed Matthew McConaughey and Jared Leto into an HIV-positive rodeo cowboy and transgender woman for "Dallas Buyers Club," at Sunday's 86th annual Academy Awards.
"We took an extra effort not to overpaint and go too theatrical," said Prouty of the "Bad Grandpa" style, which had to not only stand out on camera, but fool victims. "It had to look real to us inches away from us."
Knoxville said applying the makeup, which included 11 different prosthetics on his noggin, took three hours each morning of the 60-day shoot. He said listening to Prouty and his team's "filthy jokes" every morning helped him to get "completely in character as a dirty old man."
So how long did it take to remove all that effects makeup?
"About two beers," Knoxville joked.