Johnny Depp's son Jack looks healthy on beach trip amid reports of 'serious illness'
Johnny Depp's son, Jack, seems to be back in good health following reports that he was battling a serious illness less than two weeks ago. He was recently seen on a beach trip getting cozy with his girlfriend.
The 16-year-old son of Depp and French musician Vanessa Paradis was spotted on a beach in Biarritz in south western France on Sunday, according to DailyMail. The duo were spotted sharing a kiss while relaxing on a beach looking healthy and well. However, he was still under the watchful eye of his mother, who also joined in the fun and romance with her husband, director Samuel Benchetrit.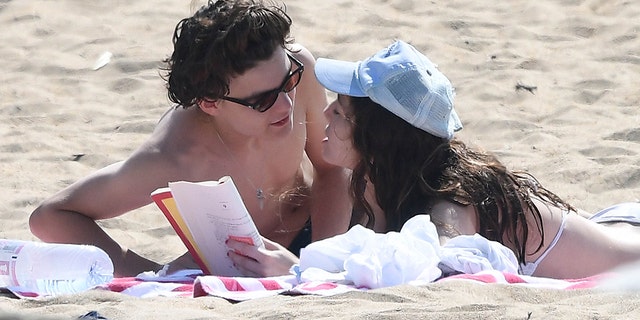 Depp's easy-going beach trip is in stark contrast to updates on his health from late June.
As previously reported, Paradis missed the Paris premiere of her newest film "A Knife in the Heart." Director Yann Gonzalez offhandedly announced that Paradis had skipped the film's premiere in order to be with her son, whom he reported to be facing "serious health problems."
"Unfortunately, Vanessa Paradis was not able to join us tonight, she had to be absent because of her son's serious health problems," he said, according to the French outlet Public (via People).
Johnny Depp and Paradis dated from 1998 to 2012 before splitting up. While they were together, they had two kids. The first was 19-year-old Lily-Rose Depp and Jack, whose real name is John Christopher Depp III, came second.