John Travolta's lament: It is 'the worst time to be famous'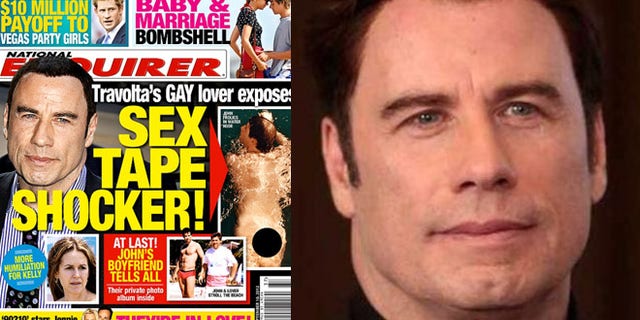 Cue the violins.
John Travolta says privacy laws should shield celebrities from the kind of exposure suffered by Kate Middleton.
Gossip magazines have published topless pictures of Prince William's wife taken during a private holiday.
Travolta, who has faced unwelcome scrutiny of his own private life, told the BBC that it is the "worst time to be famous."
He said "there is a right to privacy whether you're famous or not famous, and I feel that anyone being invaded at that level is unfortunate and there should be a law, no one would like that."
Travolta appears in Oliver Stone's "Savages," which opens in Britain on Friday.
It's his first film since 2010. Recently, Travolta has been in the headlines for his private life.
The National Enquirer claimed the actor had a relationship with pilot Doug Gotterba in the eighties, before he was married to actress Kelly Preston.
Gotterba said he first met Travolta in February 1981 when the "Saturday Night Fever" star was interviewing for a pilot's position.
"We flew into Monterey, Calif., and went up to the Highlands resort in Carmel," Gotterba said. "We had a wonderful dinner with a fantastic bottle of merlot, and I got the sense I was being courted.
"As we walked from the restaurant back to the room, John suddenly said, 'Hey, would you like a massage?' "
Travolta was also hit with two lawsuits this summer from two male masseurs claiming the actor made sexual advances to them during massages. Both claims were strongly denied by the actor's lawyers, as was Gotterba's account, and one claim was later withdrawn.
The Associated Press contributed to this report.