John Stamos enjoying life as a new dad: 'He is the only kid in America who doesn't recognize me'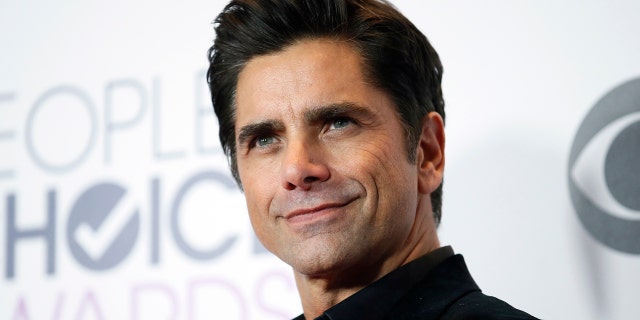 LOS ANGELES – As a famous actor since the '80s, John Stamos is used to constantly getting recognized, but now in the era of memes and gifs, the star says he doesn't have to even leave his house to be noticed.
"When I started out you used to have to go to malls to see how popular you are," Stamos, 54, told reporters at the 2018 Television Critics Associations' Summer Press Tour in Beverly Hills, Calif., Thursday.
"Now I can stay home and see how popular I am," he joked, adding that "it's interesting."
However, the actor admits there's one person that doesn't see him as a celebrity — his 3-month-old son, Billy.
"He is the only kid in America who doesn't recognize me," Stamos said of his baby boy, who he welcomed in April with wife Caitlin McHugh.
Jokes aside, the "Fuller House" star says that he loves life as a new dad. "I've waited a long time to be a father," he shared.
Along with being a first-time father, Stamos has also been busy adding another show under his belt, Lifetime drama series, "You," which the actor says his baby "won't be watching."
The thriller premieres Sept. 9 on Lifetime and has already been picked up for a second season. It also stars Penn Badgley and Elizabeth Lail and Shay Mitchell.
However, one show fans may or may not be seeing in the future is a "General Hospital" reboot. When asked about a potential follow-up to the '80s medical drama series in which Stamos starred as Blackie Parrish, the actor said "people just want comfort," noting that he knows this from his personal experience with the recent reboot of "Full House."
"They want to go back to a place that made them feel safe," he explains. "I think that's why some of these shows are working."