John Schneider remembers Burt Reynolds: 'I'll miss my friend' but I know 'he was in pain'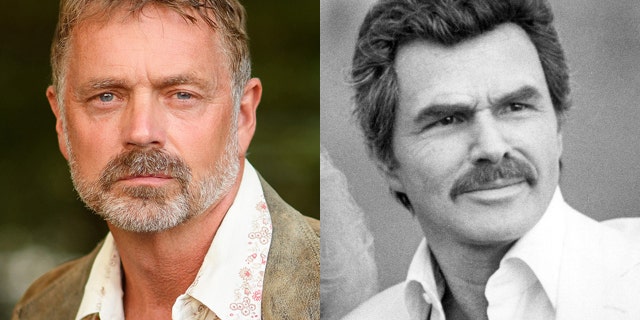 NEWYou can now listen to Fox News articles!
John Schneider first encountered Burt Reynolds on the set of the late star's movie "Smokey and the Bandit."
At 16, Schneider was an aspiring actor and decided to skip school to try to finagle his way onto the set of the hit movie.
"One of my most vivid memories as a sixteen-year-old was skipping school and climbing over a fence, finding someone with a radio, and talking myself onto the set of Smokey and the Bandit at the fairgrounds in Atlanta," Schneider said in a statement after Reynold's death on Thursday.
BURT REYNOLDS TURNED DOWN ROLE IN 'BOOGIE NIGHTS' 7 TIMES, FIRED AGENT AFTER FILMING
Later, when Schneider found success on "The Dukes of Hazzard," he and Reynolds "cherished" the moment the future friends had shared.
"Years after that, I would go to Burt's house for his birthday party or for different functions and sing with Dom Deluise and other friends, and after that I would go to Burt's house with my son Chasen and watch football and Burt was the only person who could ever get me to watch football," Schneider recalled fondly.
"I'll miss my friend, I will miss his laugh, I will miss the future marks he was going to make on this world," he continued before adding that he knew Reynolds "was in pain" in the years leading up to his death.
BURT REYNOLD'S SON QUINTON AND EX-WIFE LONI ANDERSON REACT TO HIS DEATH: WE'LL 'MISS HIM AND HIS GREAT LAUGH'
"I know that his body had given out after years of sports and stunts and doing crazy things that he loved so much," said Schneider.
He concluded: "So I'm delighted that my friend is no longer in pain and he's hanging out with some of the greatest sports figures and actors and comedians and singers and wonderful people in the world because anyone who ever met Burt met a friend. So here's to you buddy. Say hi to Jimmy Best and Dom Deluise and Hal Needham and Jim Nabors and all those wonderful people up there who were lucky enough to call you friend down here."
Reynolds died at the age of 82 on Thursday from cardiac arrest.