Jimmy Kimmel shares a slice with Gabrielle Giffords and her husband Mark Kelly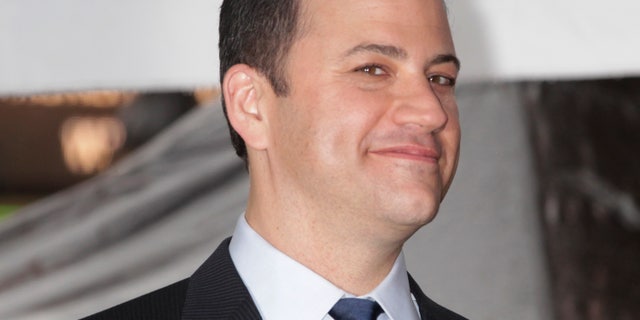 After Jimmy Kimmel spoke at Bill Clinton's Global Initiative University conference at Arizona State University, the Brooklyn native hosted a political pizza party.
Spies for The New York Post saw Kimmel at Pizzeria Bianco — the Phoenix pie mecca that's been rated as the best in America by Bon Appétit — hosting a dinner for former US Rep. Gabrielle Giffords and her husband, Mark Kelly.
Kimmel also invited about 30 guests, who were at the scene when Giffords and 19 others were attacked in Casas Adobes, Ariz., by a gunman in 2011.
"Jimmy just made everybody in the restaurant feel special," said a spy.
The talk-show host attended Arizona State and began his career on local radio there.