Jimmy Fallon's mother Gloria dies, 'Tonight Show' episodes canceled for the week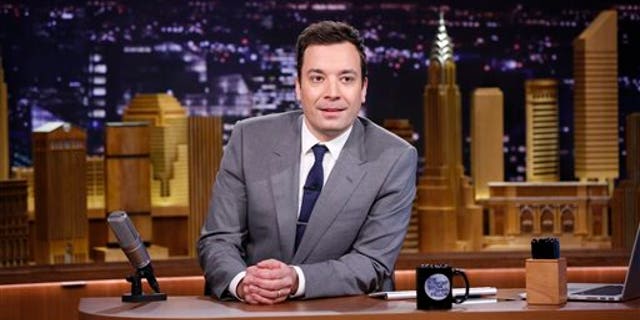 NEWYou can now listen to Fox News articles!
Gloria Fallon, mother of "The Tonight Show" host Jimmy Fallon, died Saturday at a hospital in New York City of an undisclosed illness. She was 68 years old.
A spokeswoman for the host told the press that she died in a hospital surrounded by her son and other family. Fallon himself told The Associated Press through his spokeswoman that he lost his "biggest fan." The news comes just after Friday's broadcast of the late-night talk show was canceled on Nov. 3 for an undisclosed "family matter."
Deadline reports that, in light of the news, "The Tonight Show" will not air for the week of November 6-10. Repeat episodes will reportedly air during its time slot.
"On behalf of everyone at NBC, we extend our deepest condolences to Jimmy and all his family at this time of enormous loss. Our hearts go out ti Jimmy and everyone else whose lives were so touched by Gloria Fallon's love, kindness and support," the network told the outlet in a statement.
Since the news broke, fans and celebrity friends alike have taken to social media to share their condolences with the comedian, who often used his mother for a segment called "#MomQuotes" on the show. Gloria Gallon even attended the taping of her son's first night hosting the famed talk show in 2014.
"Mom is the first audience and the best. Remembering Jimmy Fallon and his family in our prayers today," wrote "The Late Show" host Stephen Colbert, who lost his mother in 2013 while hosting his own show on Comedy Central.
"Heartbroken for your loss," wrote "Brooklyn Nine-Nine" star Terry Crews.
"So very sad to hear about @jimmyfallon's mum, Gloria," wrote Terri Irwin. "She must have been a beautiful soul because her son has such a kind and loving heart."
The Associated Press contributed to this report.