Jewel gets teeth fixed to play June Carter Cash; see the first photo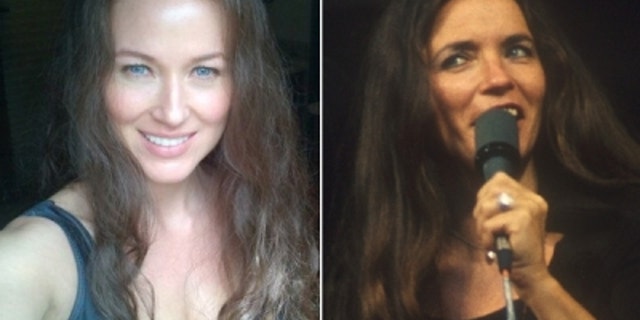 This week, singer-turned-actress Jewel posted a photo of herself from the set of her new Lifetime original movie, "The June Carter Cash Story," in which she bares an uncanny resemblance to the late country music icon.
"Here I am as June in my trailer with her blue eyes and perfect teeth," she tweeted on Tuesday.
From the photo, Jewel appears to have dyed her hair brown for the role and donned blue contacts. No word yet on whether or not her teeth were permanently fixed for the role.
"The June Carter Cash Story" was first announced in May. It's said to follow June's entire life, from her early days as a child in Virginia, to her rocky relationship with music icon Johnny Cash, played by "American Horror Story" star Matt Ross.
It's the latest high-profile project for Lifetime, which is also spearheading a biopic about Elizabeth Taylor, in which troubled starlet Lindsay Lohan will take on the role of the late two-time Oscar-winning legend.
June Carter Cash was previously portrayed by Reese Witherspoon in the 2005 biopic "Walk the Line." Witherspoon won an Oscar for Best Actress for her performance.