Jessica Walter talks 'Archer' season 8 and dishes on Warren Beatty: 'He wasn't my type'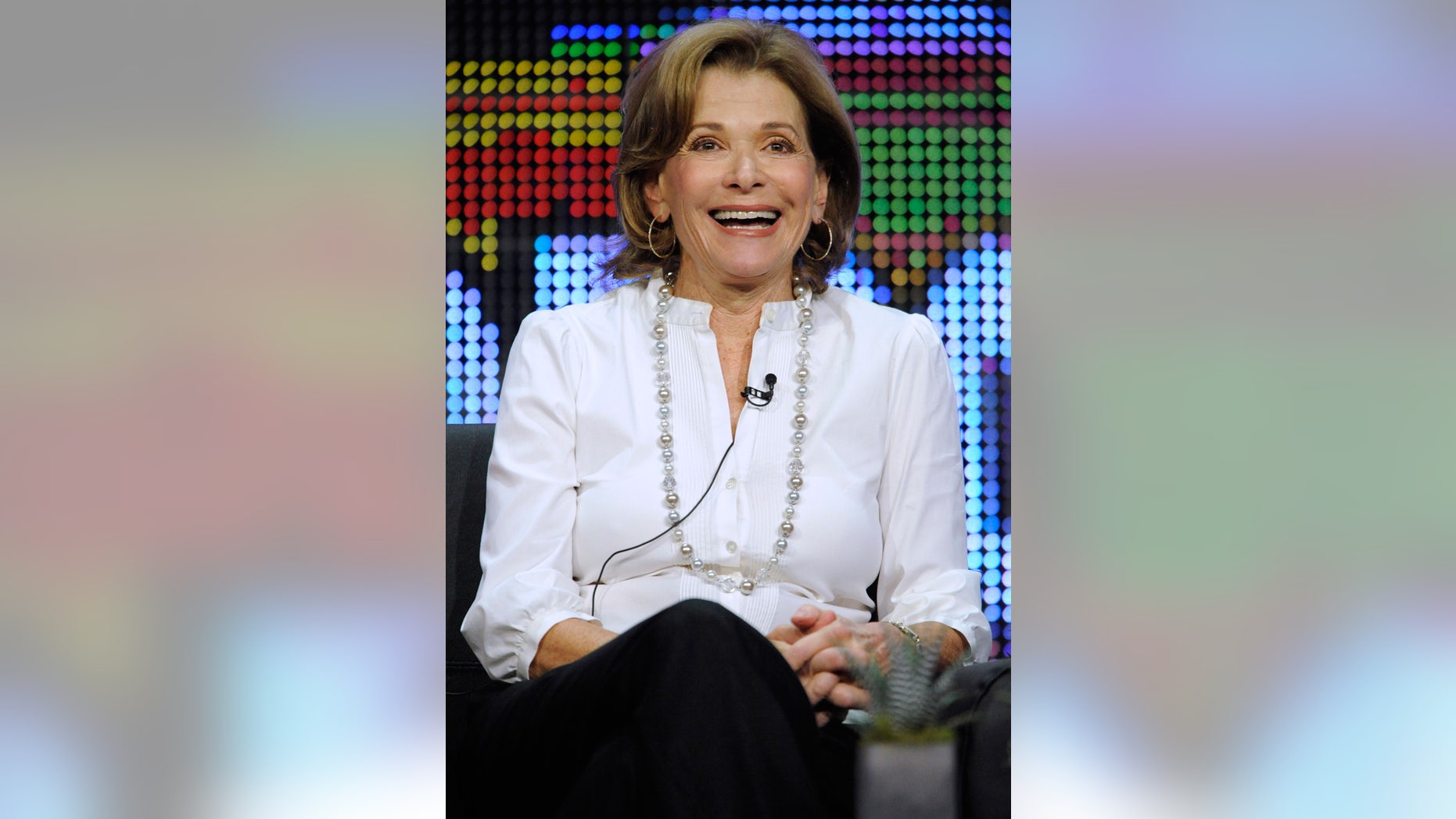 If there's anyone that couldn't seduce TV's reigning martini-loving diva back in the day, it's Warren Beatty.
Jessica Walter, recognized by fans as both sassy functioning alcoholic Lucille Bluth in "Arrested Development" and now as ruthless Malory Archer, who also has a fondness for cocktails, in the adult animated spy series, "Archer," admitted she was never interested in the Hollywood playboy.
NETFLIX CHIEF TALKS OLSEN TWIN RUMORS, ARRESTED DEVELOPMENT, AND MORE
"You know, I'm very impressed with Warren [as an actor]," the 76-year-old actress told Fox News on what it was like working with the now 80-year-old in the 1964 film, "Lilith." Off-camera during those days, women practically lined up just to get the former heartthrob's attention.
"I thought he was a wonderful actor and a great filmmaker, who's done some wonderful movies," she said. "I just have a certain type. I was really young in that film, I think 22. He wasn't my type in that way. I have great respect for him and I still do, I really do."
But one person who does hold a special place in Walter's heart is Clint Eastwood.
"He gave me the opportunity to play a wonderful character," she explained of the 1971 thriller, "Play Misty for Me." "It really was a labor of love. It was a very low-budget film. I think the whole thing cost under a million dollars… but we had such a good time. And he's so talented. He's so laid back and mellow. He's so loyal to his crews. And they all loved him back. It was a great experience."
FOLLOW US ON FACEBOOK FOR MORE ENTERTAINMENT NEWS
These days, Walter is keeping busy in playing the no-nonsense matriarch in "Archer," which is kicking off its eighth season Wednesday night on FXX.
"I think fans are going to be very happy," explained Walter on what audiences can expect. "It's a whole new facet. It's called 'Dreamland,' you know, and we're in a whole other world. We're in 1947, very film noir, as is the style of the show… Malory is now called 'Mother.' She's a big crime boss in LA. [Sterling] Archer is a private eye and he's working for her... she can do whatever she wants to him and not feel bad about it."
Fans of both shows instantly noticed the eerie similarities between Malory and Lucille. And according to Walter, it's no accident. She acknowledged that "Archer" creator Adam Reed is a "big, big fan" of "Arrested Development."
"A lot of [my] characters over the years have been villainesses," she said. "And a lot of villainesses like martinis. They're control freaks... so I guess in that way they're similar, although the big difference is that Lucille was not a self-made woman. Her money and stature came from her family. Malory is a businesswoman and very sharp. She made her own money and luck. She wasn't dependent on anybody else. Another big difference? Lucille would never let her hair go gray. Malory has."
Walter also doesn't mind savoring their vices on occasion.
"You know, I like, once in a while, a really good martini," said Walter. "Not often, but I do really like a nice vodka martini with an olive, straight up. And I make the best ones. My friends have told me I make the best martinis ever. Once in a while, I'll have a glass of wine, but honestly, I'm really not much of a drinker."
Walter is hoping to reunite with her "Arrested Development" cast so they can have a taste of their own.
"I haven't been in that situation yet," she said on inviting everyone over for homemade martinis. "I live in the east and they all live in the west. If I ever have them over, I certainly will."
"Archer" premieres Wednesday, April 5th at 10 p.m. on FXX.