Jessica Simpson and Nick Lachey were 'very different people,' says 'Newlyweds' producer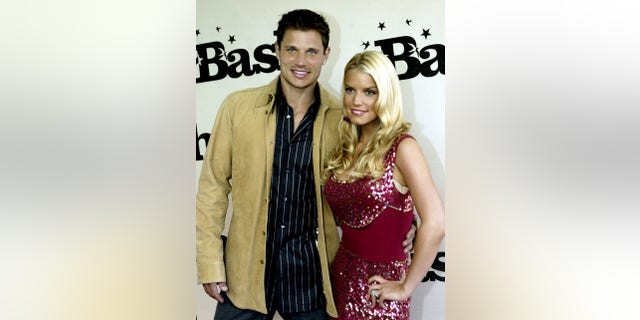 It's been 11 years since pop's power couple Jessica Simpson and Nick Lachey called it quits, but the MTV producer behind the former couple's hit reality show "Newlyweds" has fond memories of the stars.
"[Nick and Jessica] were perfect because they were polar opposites, they were beautiful, and without even realizing it, they were funny," Sue Kolinsky told Complex. "I would go out into the field occasionally and go to the shoots. They were nice. Nick was a little more accessible than Jessica, but she was very sweet and it was fun hanging out with them."
The duo married in 2002 when Simpson was 22 and Lachey was 29. They would launch their reality TV series in 2003. And Kolinsky insisted Simpson's famous dumb blonde persona wasn't an act.
"There were times when we were like, 'Hm, does she really not know what this means?' I truly believe the whole 'chicken & fish' situation was accurate," she explained. "She really did not know. I remember there was a scene when there was a dead mouse by their pool and it had been dead for a while. Nick said, 'it's in rigor mortis' and Jessica said, 'Riga-what?' I truly believe she didn't know what that meant."
Despite their humorous interactions as a pair, Kolinsky noticed signs of the relationship heading downhill.
"You could feel there was tension between the two of them," Kolinsky recalled. "They were very different people. He was a blue collar guy — he did a lot of things himself, like he and his brother would build things. He was frugal, and she had excessive taste. In the end they weren't suited for each other. The only thing they really had in common was their music. She was really young: I think he's seven years older than her. He wanted a family, and her father thought maybe she was too young. Her father was very involved in her life."
"Newlyweds" came to an end in 2005 and the final season aired just months before their high-profile divorce. And since then, both Simpson and Lachey have moved on to find love again. Simpson married former American football player Eric Johnson in 2016 and they share two children: 5-year-old daughter Maxwell and 4-year-old son Ace. Lachey also married TV personality and model Vanessa Minnillo in 2016. The couple have two children: 6-month-old son Phoenix and 4-year-old son Camden.
Despite the outcome of the show and the former couple's marriage, Kolinsky said she doesn't regret her experience on "Newlyweds".
"Oh yes, I've forged amazing friendships just from that whole experience," said Kolinsky on her relationship with those on set. "We have reunions a lot of the time — we're very close. It was a really special time for all of us."