Jesse James Is Married to Sandra Bullock for Publicity, Report Says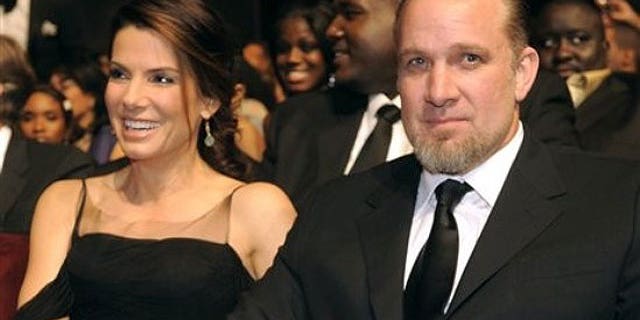 Jesse James' alleged mistress Michelle McGee didn't feel the need to keep her affair with the "Monster Garage" star a secret, despite the fact that he was married to Oscar-winning actress Sandra Bullock.
In fact, McGee's former boss Danielle Dee Madrano, owner of adult Web site SocalGlamourGirls.com says her employee told her that the marriage was simply for publicity, RadarOnline.com reports.
"She told me that Jesse's marriage to Sandra Bullock was for publicity, and that's why he did Donald Trump's show "Celebrity apprentice," Madrano told Radar. "He never called on Sandra for money or influence because their marriage was a sham she said."
SLIDESHOW: Who Is Michelle Bombshell?
Madrano said that while McGee was working for her on the self-described "outrageous online magazine and a sexy social network site," Jesse would chat with her McGee in private online rooms under a screen name.
McGee's profile on SoCalGlamourGirls.com describes her as the "hottest busty tattoo and fetish model you will ever meet on a webcam."
Meanwhile, Bullock not only moved out of her home with husband Jesse James two days before the allegations surfaced, but the Hollywood star also announced she would cancel her appearance at the London premiere of her film "The Blind Side" this week.
SLIDESHOW: Sandra Bullock Was on Top of the World
McGee said she had sex at least once a week with James while Bullock was filming "The Blind Side." She said she believed the two were separated at the time of the affair.
James was previously married to porn-star Janine Lindemulder, who is currently in a halfway house in Oregon.