'Jeopardy' player ends up in the final round all alone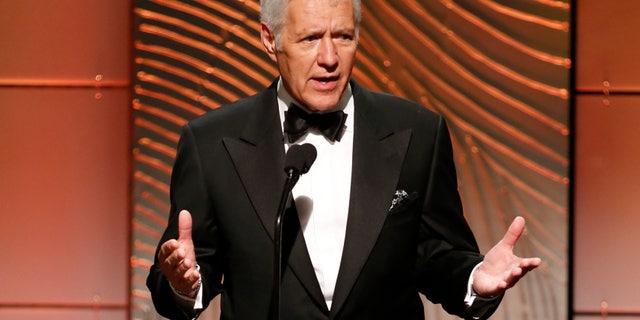 We bet you've never seen this happen.
On the "Jeopardy!" episode that aired Wednesday night, two of the three players ended up with negative dollar amounts as they headed into Final Jeopardy. That meant one contestant-- Kristin Sausville—had the round to herself.
"This was not one of our greatest days," Alex Trebek said as the final scores were announced. "Kristin, I think you're going to win."
The 34-year-old stay-at-home mom told People.com she was nervous when all eyes were on her during the last minutes of the game.
"It was more nerve-wracking to be the only person on stage," Sausville said. "On the one hand, it was nice not to have to worry about what anyone else was wagering, but at the same time, it meant that all of the contestant coordinators, compliance people, and stage crew were standing around me."
She said she didn't realize initially that she would be the only player in the final round.
"The vibe in the studio was shock," Sausville said. "I hadn't realized that both of the other contestants were in the negative. My husband Justin was in the audience and later told me that there had been a lot of questions as to whether it had happened before."
The surprising single-player final round had happened at least once before, Sausville told the site—to a player that ended up taking on her husband in the Tournament of Champions. (Yup, both the Sausvilles have played —and won— "Jeopardy.")
Check out a video of Sausville's rare "Jeopardy" experience.