'Jeopardy!' contestant loses $3,200 for pronunciation of 'gangster' vs. 'gangsta'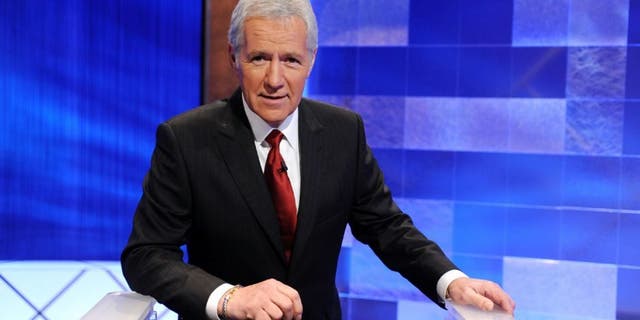 A contestant on "Jeopardy!" lost thousands of dollars over his pronunciation of the word "gangsta."
The long-running game show saw one of its more uncomfortable moments during a New Year's Day broadcast in which a contestant named Nick Spicher answered a question using the "er" sound at the end of the word rather than the "a" sound.
In the category "Music & Literature Before & After," he was prompted with the answer, "A song by Coolio from 'Dangerous Minds' goes back in time to become a 1667 John Milton classic." The answer was a reference to the book "Paradise Lost" and the song "Gangsta's Paradise." Nick responded with, "Gangster's Paradise Lost."
The contestant initially was awarded $1,600 for the answer. However, host Alex Trebek had the unfortunate task of breaking the news to Spicher a few minutes later that the judges had reviewed his response and could not let him keep the points. Additionally, because he got the answer wrong, an additional $1,600 was taken from his score, meaning the flub ultimately cost him $3,200. This dropped him out of the lead.
"Our judges have reevaluated one of your responses a few minute ago, Nick," he said. "You said 'gangster's' instead of 'gangsta's' on that song by Coolio, so we take $3,200 away from you. You are now in second place."
"Jeopardy!" didn't shy away from the controversy, posting a note on its website explaining the decision to rescind Nick's initial response.
"It turns out that 'gangsta' and 'gangster' are both listed separately in the Oxford English Dictionary, each with its own unique definition," the post read. "Nick changed not only the song's title, but also its meaning - making his response unacceptable."
Speaking to TMZ, Coolio joked that this should be a lesson to "white people" that the "er" will "always get you in trouble."
Things aren't all bad for Spicher as the museum educator from Everett, Washington, ended up winning the game anyway, despite the setback.
"The Daily Show's" Roy Wood Jr. posted the clip to Twitter, which can be viewed below.