Jennifer Lopez Talks Staying Fit, New Film And Relationship With Casper Smart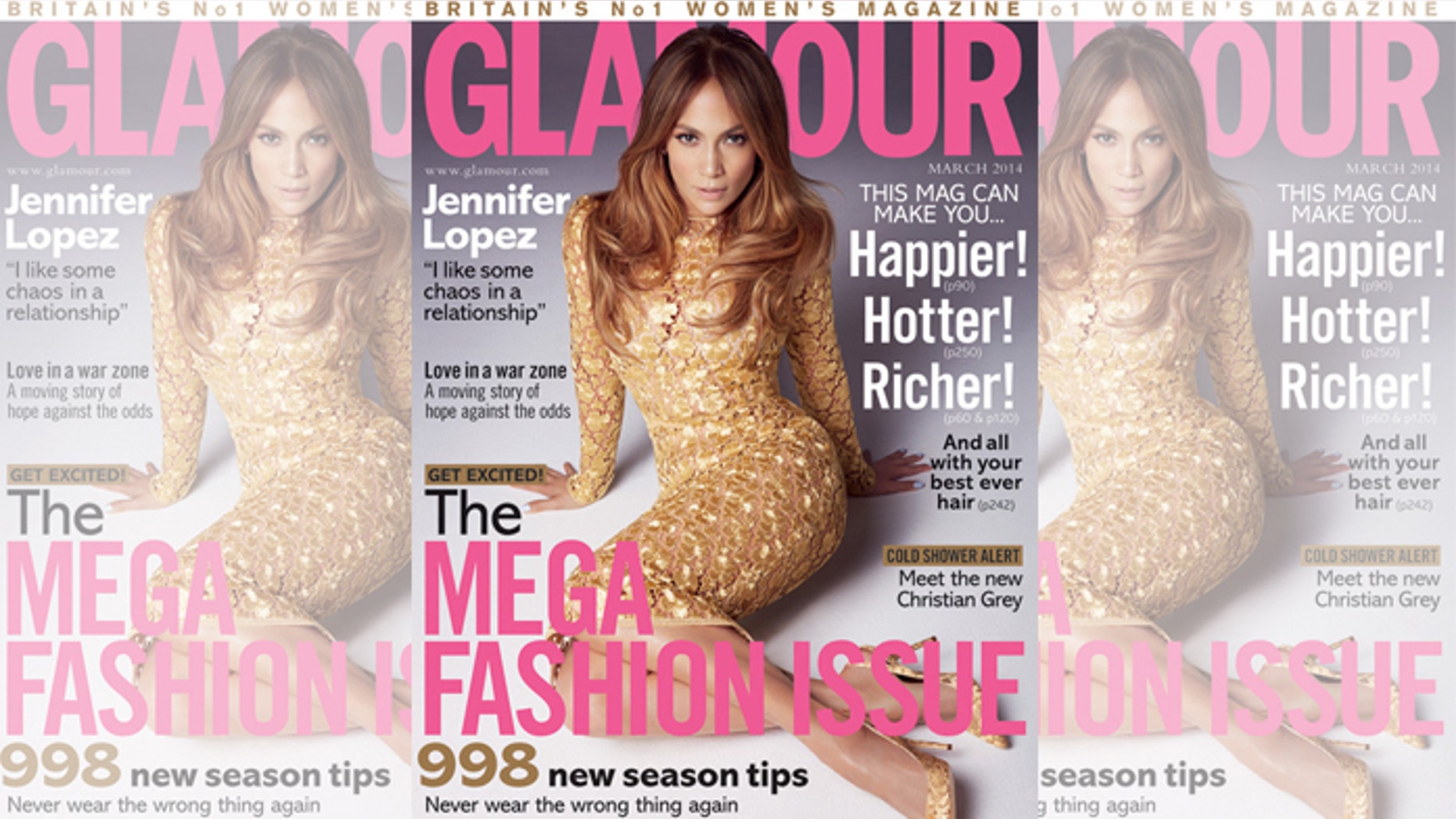 Old habits die hard. Jennifer Lopez knows that all too well as she admitted to being conflicted about letting go of the need to have the perfect body.
The singer and "American Idol" judge told Glamour UK's March issue that she has mellowed out with age, but that how she looks is always on her mind.
"I've got an athletic body, I've worked out my whole life and I've been incredibly disciplined when I needed to be," Lopez, 44, told the magazine."Now I'm just a little bit more relaxed in that area. I feel like this is who I am. But it's also hard to shed that old skin."
She continued: "Mentally, I'm always thinking about it. I'm OK looking this way, but at the same time that very ambitious, determined girl inside me is like, 'Come on, let's be in the best shape ever and really show everybody.' Then the other side of me thinks: 'Let's just relax on the beach chair.'
To have the balance, Lopez told Glamour that she is not one to overindulge, adding that while some people find it comforting to sit down "and eat a whole pint of Haagen-Dazs," she could not do it.
"It doesn't make me feel good… I don't think I've ever eaten that much," Lopez said.
The Boricua singer and actress also opened up about her relationship with Casper Smart. She said that while she likes a little turbulence in her love life, she also craves stability.
"The dream is to have a balance where you feel you could relinquish control from time to time and still be taken care of," Lopez said. "What you want to do has to be respected. It's about finding a relationship that has enough good stuff to outweigh the bad, because nobody's perfect right? But without the spark that conflict brings, life would be so boring. I want a bit of chaos in a relationship, but I also want a bit of safety and order."
She said she has gained wisdom with age: "It's taken me a long time to get to this place, but I've learned that I don't ever want to go against my own integrity in a relationship. If something doesn't feel right to me or makes me feel uncomfortable, I don't want to go along with it – and sometimes as women we do that. But I won't accept it anymore."
Meanwhile, Lopez is working on her upcoming film "Lila and Eve" alongside Academy Award nominee Viola Davis.
The film, being produced by A+E Networks' Lifetime Films and A+E Studios, tells the story of a grief stricken mother (Davis) who in the aftermath of her son's murder in a drive-by-shooting attends a support group. There she meets Eve, played by Lopez, who has lost her daughter, and the two soon embark in a killing spree of their own, as they work to the top of the chain of drug dealers to avenge the murder of Lila's son.
According to Deadline.com, this independent movie is now filming for a festival premiere and a theatrical release at the end of the 2014 or early 2015.
Follow us on twitter.com/foxnewslatino
Like us at facebook.com/foxnewslatino