Jennifer Lopez revisits memorable plunging Grammy's dress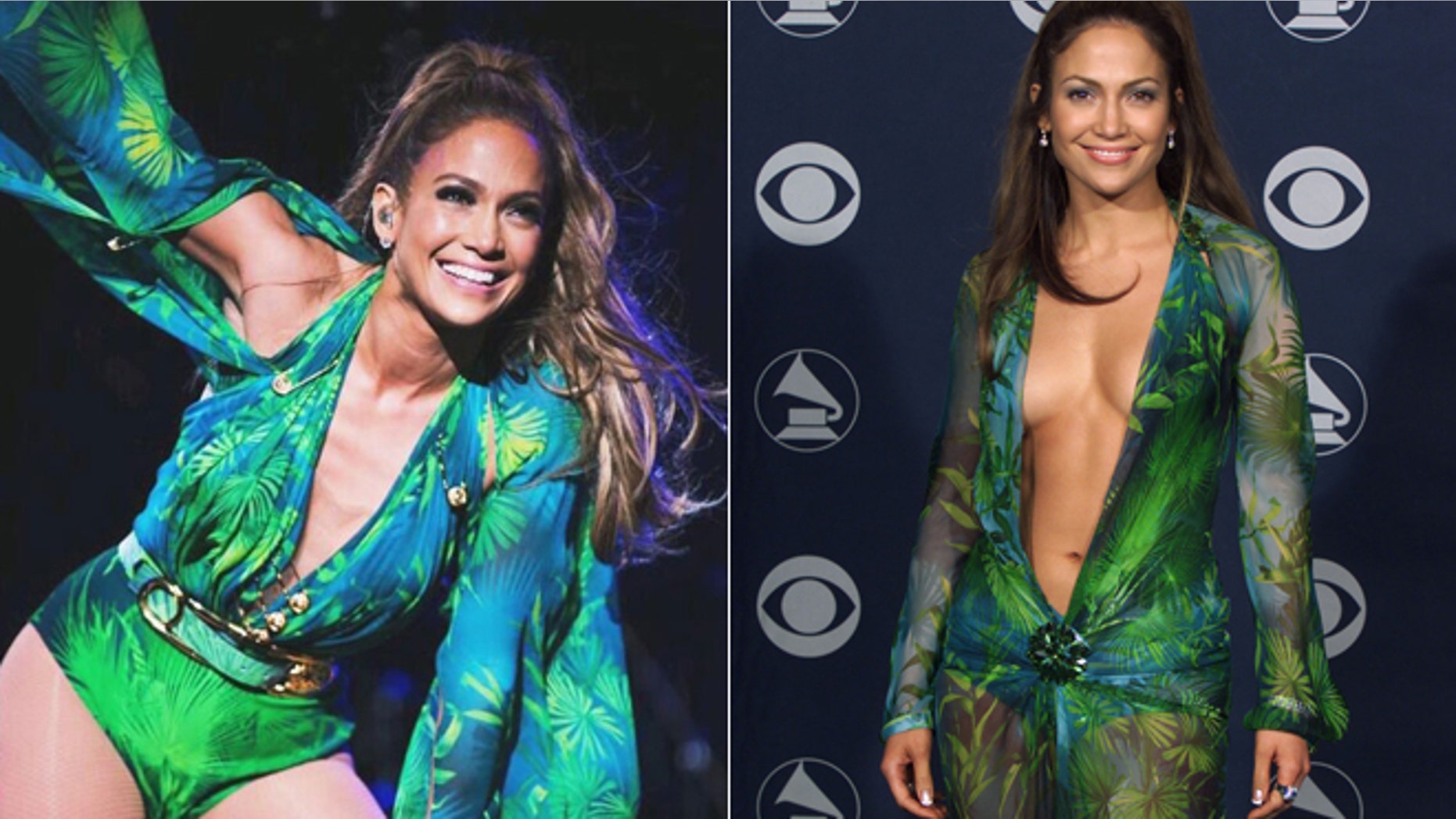 It's been nearly 15 years since Jennifer Lopez walked the red carpet in a green Versace dress so low-cut fans got to see the pop star's belly button. But we still haven't forgotten about JLo's plunging dress and neither has she, apparently.
The 44-year-old singer performed in the Bronx, New York, on Wednesday night and she sported a racy leotard that was strikingly similar to her 2000 Grammys ensemble.
Click here for more pics of fashion repeats
Though the new outfit featured a higher neckline and a less sheer fabric, the similarities to her unforgettable Grammys outfit were undeniable.
Maybe the songstress was aiming to prove she's still just "Jenny From the Block."
Back in 2000, JLo's Grammy outfit shocked viewers at home, many of whom were likely appalled by the skin-barring outfit. These days, however, stars have taken things to a whole new level with celebs like Rihanna and Scout Willis outright refusing to cover their breasts and cameras snap pics.