Jennifer Lawrence wants to be a 'Real Housewife'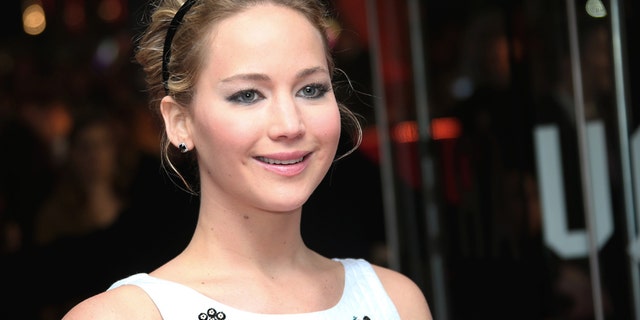 Jennifer Lawrence is an A-lister living like a reality TV star.
A self-proclaimed reality TV junkie, the Oscar winner joined her gal pals for dinner a few days ago at "The Real Housewives of Beverly Hills" star Lisa Vanderpump's restaurant Pump in West Hollywood. Fans of Vanderpump, like JLaw, are also familiar with her Bravo spin-off show, "Vanderpump Rules," that follows the drama surrounding the reality TV star's restaurants.
While dining at Pump, the 24-year-old actress and her friends decided to recreate the intro to "Vanderpump Rules," starring themselves and including the same theme song. "We feel like the 'Vanderpump Rules' intro should be more like this!" Sarni Rogers Instagrammed.
Lawrence's part in the intro includes her sipping her pink cocktail out of a martini glass and brushing her hair with a fork like Ariel from "The Little Mermaid" (or as Ariel calls it, a dingle hopper).
PHOTOS: Jennifer Lawrence's 'Hunger Games' Premiere Looks
In addition to this amazing Instagram video, the girls also posed with Vanderpump's famous dog Giggy. Rogers posted: "Going to go ahead and say this was one of the best nights of my life @lisavanderpump thank you for giving us the best girls night ever !! @tordevitto @mdevitto @lauragram @alexa_espo @saralois @giggythepomeranian #teamlisa #pump #vanderpumprules #olivetrees."
This past October, Lawrence admitted to Vanity Fair magazine that she loves watching reality television, and is looking for a guy who shares her passion for such shows.

"I would just rather have somebody that has the same taste in reality TV," she said. "'Shark Tank.' Wait, oh, 'Dance Moms' -- that is a good one! O.K., maybe my favorite is 'Dance Moms,' but I do love my 'Real Housewives.' But there's also -- there's 'Doomsday Preppers.' 'Hoarders' is O.K. I find it gets a little boring after a while, but it's great ... Basically, what I'm saying is all I need in a relationship is somebody to watch TV with me."