Jennifer Lawrence reveals her secret to eating whatever she wants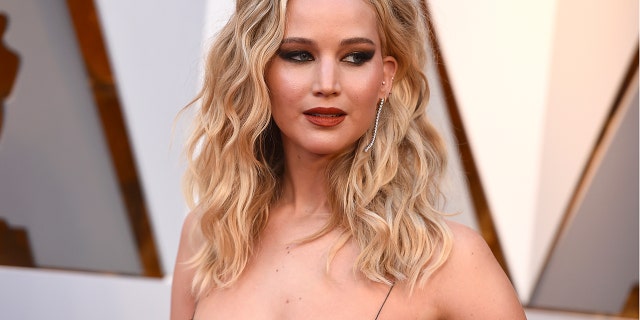 Jennifer Lawrence doesn't take dieting too seriously.
The 28-year-old Oscar winner is known for making comments during her interviews about how hungry she is or what's she's craving. That's because when Lawrence wants to eat something, she's going to have it -- but she also works hard to maintain a fit figure.
"I don't like when people say, 'I only do this or eat this.' Because I eat," the "Red Sparrow" star tells Vogue in a new interview published on Wednesday. "I'm not very strict with my diet: If I want a piece of pizza, I eat a piece of pizza."
Jennifer Lawrence Holds Hands With Boyfriend Cooke Maroney Wearing a Stylish Pink Mini Dress
"But I do work out more than normal because I have a certain way that I want to look, and a way that I want to fit into my clothes," she adds about her fitness philosophy.
"I get photographed when I'm not asking for it, so there's added pressure to look and feel your best. For me, it's easier to put that extra effort into the gym instead of putting the extra effort into: 'Oh no, I can't eat that.'"
Jennifer Lawrence Is the Face of a New Dior Perfume Out Later This Year
As Vogue notes, Lawrence works with her "Red Sparrow" trainer, Kit Rich, to do a half cardio, half Pilates workout that uses only her body weight for resistance.
Lawrence had previously echoed those sentiments earlier this year, telling ET that she doesn't have the tolerance for the super restrictive on-set diets that many other celebs have.
Jennifer Lawrence Has 'Affectionate' Dinner With Rumored New Boyfriend Cooke Maroney (Exclusive)
"I don't have any advice [on dieting]," the actress confessed. "I didn't starve for ["Red Sparrow"]… I can't live that kind of life. I just would want Jack in the Box and just [would have] to eat chicken breasts, so that to me is like I'm starving!"
While she goes hard in the gym, one thing that makes Lawrence feel good about herself, however, is getting all dolled up. Also in her Vogue interview, the "Hunger Games" leading lady admitted to feeling most beautiful when she has a full face of makeup.
"After three hours of basically prosthetic makeup [I feel most beautiful]. The more fake I have on me, the prettier I feel," she jokingly said.