Jennifer Lawrence makes Christmas visit to Kentucky children's hospital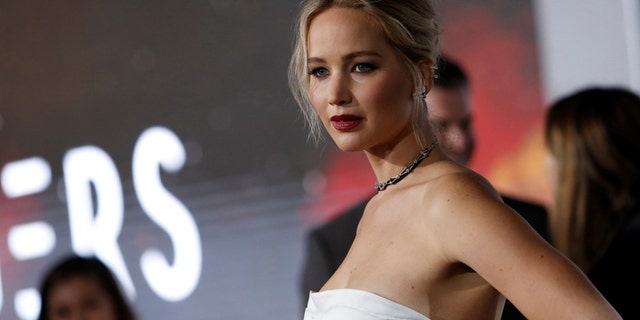 Move over, Santa Claus: Jennifer Lawrence brought the holiday cheer to children in Kentucky this Christmas.
For a fifth year in a row, the actress spent her Christmas Eve visiting a children's hospital in her hometown of Louisville, Entertainment Tonight reported.
Lawrence, who visited Norton's Children's Hospital, took pictures with young children and their families who had to spend the holiday in the hospital.
"Louisville's own Jennifer Lawrence stopped by Norton Children's today to visit with patients, families, and staff," the hospital later said in an Instagram post. "This visit has become a tradition for Lawrence each Christmas. Thank you, Jennifer! You sure do bring a smile to all!"
But visiting sick patients isn't all the "Hunger Games" star has done for the hospital. In 2016, Lawrence donated $2 million to create the Jennifer Lawrence Foundation Cardiac Intensive Care Unit at Norton Children's Hospital. The unit provides a place for families to stay after their children have received a heart transplant or have had open-heart surgery.
"My family and I have met so many wonderful children on our visits to the hospital. Their strength and courage is inspiring," Lawrence said in a press release at the time. "I challenge everyone to give whatever they can to raise an additional $2 million to help."