Jennifer Aniston engaged to Justin Theroux; Brad Pitt and Angelina Jolie wedding rumors wrong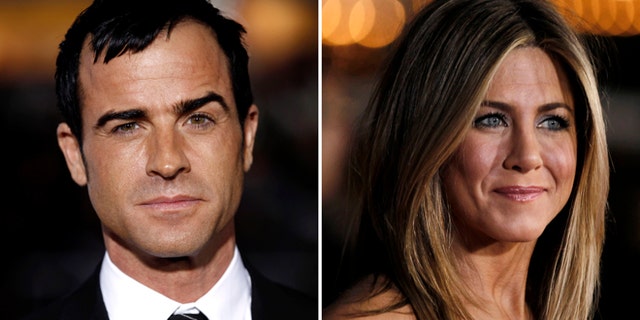 The race to the altar is on!
Jennifer Aniston announced this weekend that she is engaged to her boyfriend of more than a year, the writer and actor Justin Theroux.
"Justin Theroux had an amazing birthday on Friday, receiving an extraordinary gift when his girlfriend, Jennifer Aniston, accepted his proposal of marriage," said Theroux's rep in a statement to People.
Aniston's rep quickly confirmed the engagement.
The news comes the same weekend Jen Aniston's ex husband, Brad Pitt, was rumored to finally be tying the knot with his baby mama, Angelina Jolie, at their French castle.
That wedding looks like it didn't happen, but Pitt and Jolie have been engaged for four months, so it is anyone's guess if they'll beat Aniston and Theroux to the punch.
Theroux, 41, and Aniston, 43, have known each other for years, but started dating more than a year ago after working on the comedy "Wanderlust." The two moved in together and tabloids soon began predicting everything from marriage to babies for the new couple.
Aniston had been a part of such speculation for years, ever since the demise of her marriage to Brad Pitt after a five-year union in 2005. While Pitt moved on to a single, long-term relationship with Angelina Jolie, Aniston had high-profile relationships with John Mayer and Vince Vaughn that didn't last, leading to the common narrative: When will Jen find someone or have a child?
It's a theme that irked the former "Friends" actress.
"It's very narrow-minded, I think. It doesn't measure the level or my happiness or success in my life and my achievements or any of that," she told "CBS This Morning" earlier this year. In the same interview, she said she was happier than she'd ever been.
This will be Theroux's first marriage.
The Associated Press contributed to this report.