Jennifer Aniston and Justin Theroux reportedly spent Valentine's Day together before split
Jennifer Aniston and Justin Theroux reportedly met for one final time on Valentine's Day, before formally announcing their separation.
On Sunday, a source close to Aniston revealed to People that the couple spent the romantic holiday together and decided to make the announcement about their breakup the following day.
"They saw each other late at night on Valentine's Day in L.A.,"  the source said. "They decided together that they would make the announcement the next day. Justin flew on a private jet to L.A. to see Jen one last time."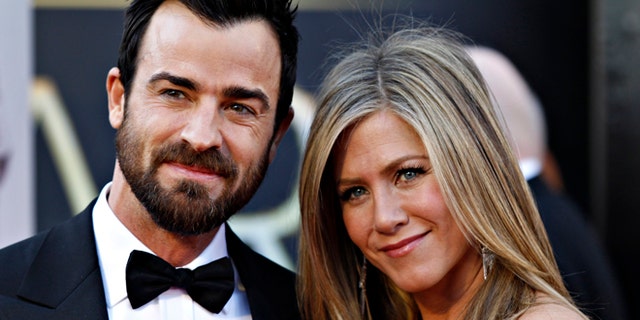 The source then added that the couple was unsure of the right timing for the announcement, knowing the amount of media attention the news would receive.
"Jen didn't want to announce it for as long as possible because she wanted to avoid the media attention," the source said.
Aniston and Theroux shocked fans on Feb. 15 when announced their split.
The couple released a joint statement which read, "In an effort to reduce any further speculation, we have decided to announce our separation. This decision was mutual and lovingly made at the end of last year. We are two best friends who have decided to part ways as a couple, but look forward to continuing our cherished friendship."
The news of Aniston and Theroux's breakup came after the Hollywood couple was photographed enjoying a Mexican vacation with celebrity couple friends Jason Bateman and Amanda Anka in December. The couple joined Bateman and his wife in Cabo San Lucas to ring in the New Year, but some speculate that the couple's marriage was over long before their getaway.
"It seems Justin gave up many months ago," an insider told People. "For the past few months, he has spent very little time in L.A. Jen very recently started telling people that they were over. She seems okay now, but was still hoping as of a few weeks ago that they could figure things out."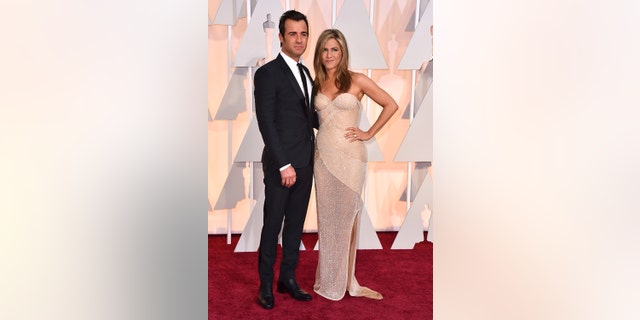 The famous pair split their time between New York and Los Angeles, but their different lifestyles were also said to be a big factor in their break up. Aniston was reportedly very connected to her west coast life in L.A. and Theroux spent most of his time on the east coast in New York.
"[Justin] much prefers being [in New York] and that's been a major issue for them for a long time," a source told Entertainment Tonight. "Justin has a very diverse friend group, and he likes that they're not all 'in the industry.' He's friends with people in the restaurant world, writers, comedians, artists, tattoo artists. It's an eclectic group and he doesn't have that type of network in L.A."
But even though Aniston is losing her husband, she will not lose her millions. According to multiple media reports, Aniston will keep her funds due to the couple's "ironclad" prenup.
"Jennifer has an ironclad prenup with Justin. It would be very hard for Justin to contest it. The prenup talks before the marriage were long and intense," a source said to Us Weekly.
E! News estimated that the A-listers are worth a combined $240 million. According to the celebrity news site, Aniston's fortune accounts for $220 million of that, and Theroux is worth a reported $20 million.
Aniston and Theroux met in May of 2011 and got engaged in the summer of 2012. The couple then tied the knot in a private ceremony at their Los Angeles home in 2015.