Jenni Rivera: Thousands Say Good to the 'Diva de la Banda'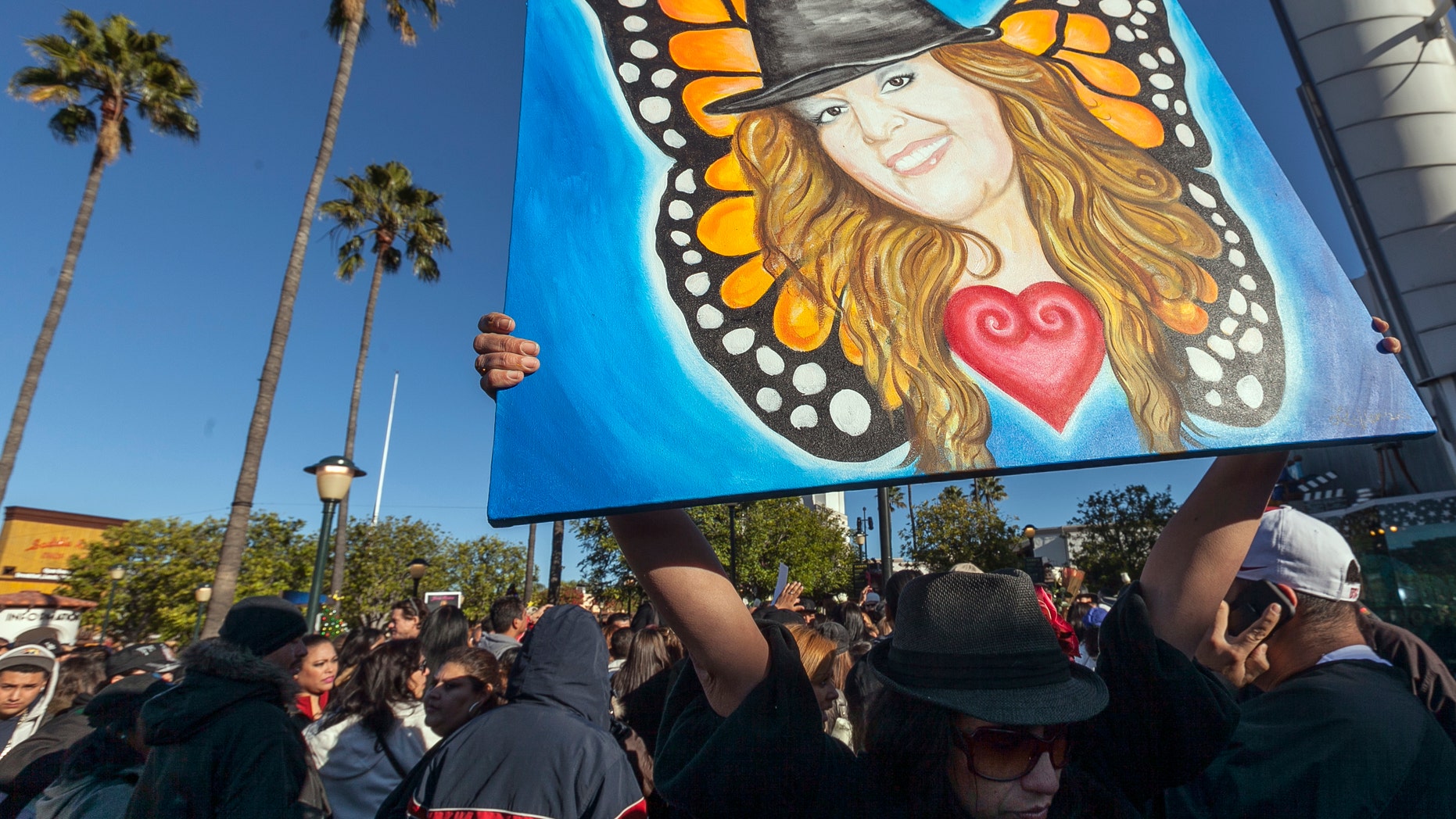 Some 6,000 Jenni Rivera fans armed with white roses arrived at Long Beach's Gibson Amphitheatre Wednesday to say goodbye to "La Diva de la Banda."
The memorial was a ticketed ceremony –ticket holders were the lucky ones at a lottery held the day before through tickermaster.com. Tickets disappeared in nine minutes.
The ceremony began promptly at 10 a.m. with images of Jenni Rivera displayed on two large screens, and a banda playing on stage as her family, most of them wearing white, walked on stage and kissed the red casket.
The casket had a pink butterfly on the top portion, a symbol the singer often used on her company logos such as Divina cosmetics and Divina Realty.
Family members in attendance included her mother, father, children and closest friends.
The mass began with a prayer and was led by Rivera's brother Minister Pedro Rivera Jr.
Rivera's brothers and sisters spoke lovingly of the singer, calling her "the queen of queens" and an "eternal diva."
Her father said Rivera's "happiness, smile and care for the public will never be forgotten." He then performed a song he wrote about his daughter, a woman who rose from humble roots to become "la Diva de la Banda."
One of Rivera's brothers said his sister "made it OK for women to be who they are. Jenni also made it OK to be from nothing with the hopes of being something."
Shortly after, Jenni Riveras daughters  Jacqui and Jenicka sang on stage while images of them with their mother played on the screens.
Celebrities like Edward James Olmos were spotted in the front row, while Singer Olga Tañon took the stage to sing a song.
This report contains  material by the Associated Press.