Jenna Jameson celebrates reaching weight loss goal: I did it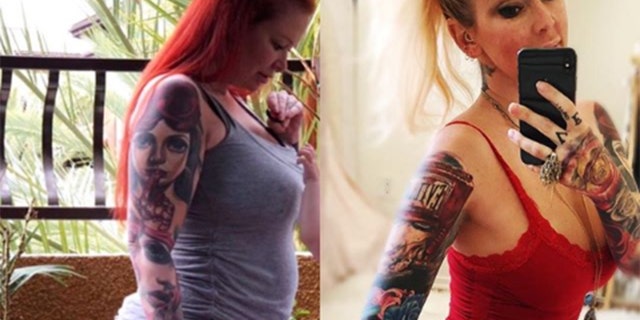 Jenna Jameson has finally reached her weight loss goal 17 months after giving birth to daughter, Batel.
The former adult actress shared the milestone with her followers.
"Well, here we are, folks… Batelli is 17 months and I'm 123. I did it," she wrote on Instagram. "So to finish up this long a— post, just know it's normal to fear failing at losing your weight… but if you don't try, you'll never know the utter triumph when you do achieve your goals."
The 44-year-old previously revealed she lost the weight by following a ketogenic diet and practicing intermittent fasting.
But it wasn't an easy journey for Jameson who has been sober for nearly three years.
"I kept trying to convince myself I was ok with my 'new' size. I wasn't," she admitted in the post. "It really was fear of failing. I was so afraid I couldn't reach my goals like I was so accustomed to, I just told myself 'why bother?'
"I conquered sobriety, but that came with a whole set of new issues... actually FEELING my feelings. Raw, painful feelings. I ate. Then suddenly I was on big brother and people all said I 'got fat.' UGH. Sobriety was more important to me, so I pushed forward and kept on track," she shared.
Jameson also has 8-year-old twin boys with ex-boyfriend UFC champion Tito Ortiz. The star, who was raised Catholic, announced in 2015 that she was converting to Judaism ahead of marrying Israeli-born Lior Bitton with whom she shares Batel.