Jenna Jameson celebrates 18 months of breastfeeding her daughter
Jenna Jameson is celebrating 18 months of breastfeeding her baby daughter, Batel Lu.
On Tuesday, the former adult film star shared a post dedicated to her daughter and their "incredible bond," which featured an image of the mom snuggling with Batel Lu on the couch while she breastfed her.
"18 months nursing this little angel. I can't describe the incredible bond full-term breastfeeding creates. It's hard work, time-consuming and sometimes frustrating... but I wouldn't change one second," she wrote.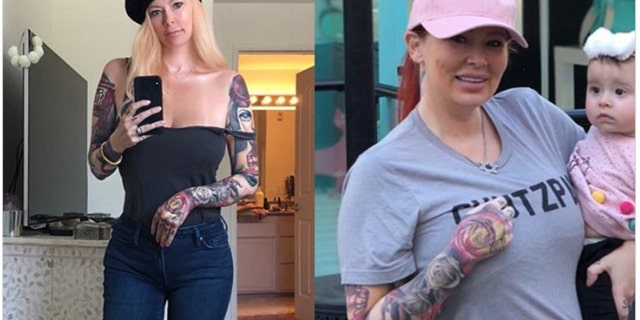 In addition to sharing different photos about breastfeeding and caring for her daughter, the 44-year-old has also shared photos of her nearly 60-pound weight loss.
"Let's talk about the dreaded scale," Jameson captioned another post shared on October 4. "I'll admit it. I compulsively weigh myself every morning. I wish I didn't. Oh well. This morning my weight was 4 pounds higher."
She continued, "I silently freaked out in my brain. Shut up demons! I know these are muscle gains!!!! I've hit the gym a lot this week and I can feel a difference. I feel strong. It might be in my head because it's only been a week, but let a girl live."
I have begun to forgive myself for not meeting every goal and perception.
The mother also discussed her struggle with loose skin from her weight loss and the pressures of being a perfect mother.
"Yes I'm trying to make the most of my legs in this pic… but if you look you can see the loose skin. I'm actively doing yoga as much as possible to try and tighten," the star said in a post from September 26. "I just wanted to post this so other mamas can see what happens when you lose weight. It's not all perfection. But I feel so beyond healthy now that I'm fat adapted and intermittent fasting on the regular. Let me know your thoughts."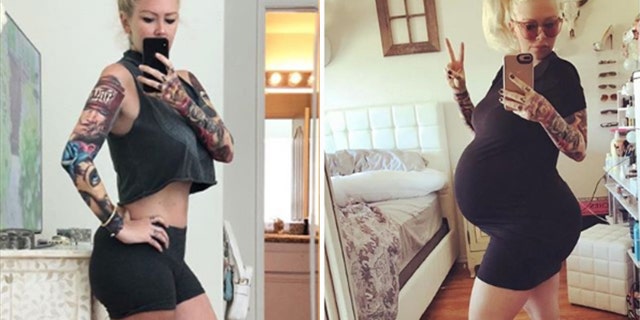 In another post from about motherhood expectations from October 8, the star wrote, "We are expected to be amazing moms, SnapBack from hard pregnancies in 6 weeks, juggle careers and kids ballet classes and baseball games, be amazing lovers and never complain oh and shower. I have begun to forgive myself for not meeting every goal and perception. Since I've allowed myself room to breathe, I've blossomed... into a patient, grateful mother. "