Jenn Sterger says ESPN employees harassed her, brought her to a strip club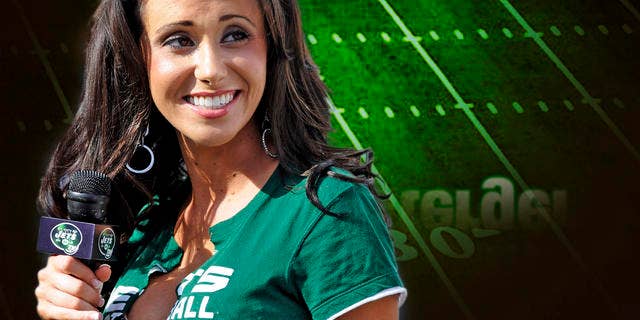 Former sports reporter Jenn Sterger has come out swinging at ESPN.
The former Playboy model wrote a scathing Twitter post lampooning the sports network and claiming she was subject to inappropriate behavior by ESPN employees.
Sterger took to Twitter on Monday to speak out after the network canceled "Barstool Van Talk."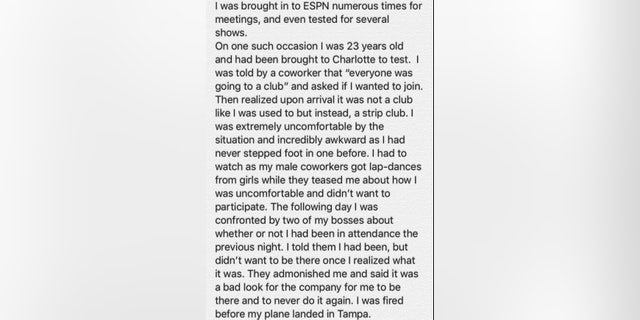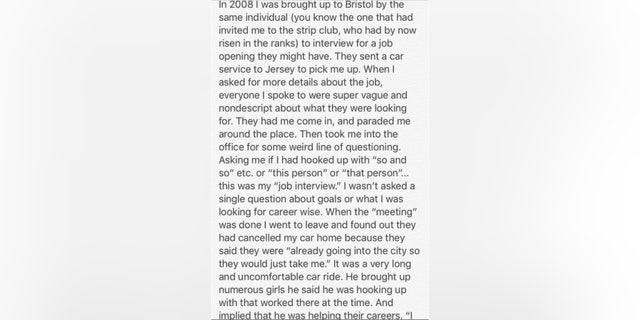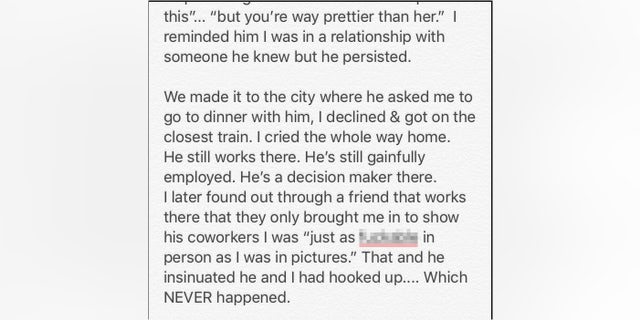 "Since we are being honest, I will say this: I HATE how Barstool Sports treats women. But the other side is just as bad."
She said on one occassion, when she was 23, ESPN employees told her to join the team at a club following her interview.
"[I] realized upon arrival it was not a club like I was used to but instead, a strip club," the now-33-year-old wrote on Twitter.
"I had to watch as my male coworkers got lap-dances from girls"
"I was extremely uncomfortable by the situation and incredibly awkward as I had never stepped foot in one before," Sterger recalled. "I had to watch as my male coworkers got lap-dances from girls while they teased me about how I was uncomfortable and didn't want to participate."
She added she spoke to two of her bosses about the incident.
"They admonished me and said it was a bad look for the company for me to be there and to never do it again," she claimed. "I was fired before my plane landed in Tampa."
She also recalled an alleged uncomfortable encounter in Bristol, Connecticut, in 2008 with one of the males who was at the strip club with her.
The TV personality said she took a car service to a meeting with ESPN personnel but she found out after the meeting her ride home had been canceled. She wrote that the man, who she stated is still employed by ESPN, offered to give her a ride in his car, and reluctantly she accepted.

"It was a very long and uncomfortable car ride. He brought up numerous girls he said he was hooking up with that worked there at the time. And implied that he was helping their careers. I reminded him I was in a relationship with someone he knew but he persisted."
Sterger said she "cried the whole way home" after she left the car to take a train.
She wrote a friend later told her the man only interviewed her to show his coworkers that she was "just as f--k able in person as I was in pictures."
"He's a decision-maker there," she wrote.
ESPN said in a statement, "We have no record of this ever being brought to our attention. We thoroughly investigate all allegations brought to us. Fostering a professional and respectful workplace is a top priority for ESPN and we always encourage people to report any issues."