Jazz singer Al Jarreau dead at 76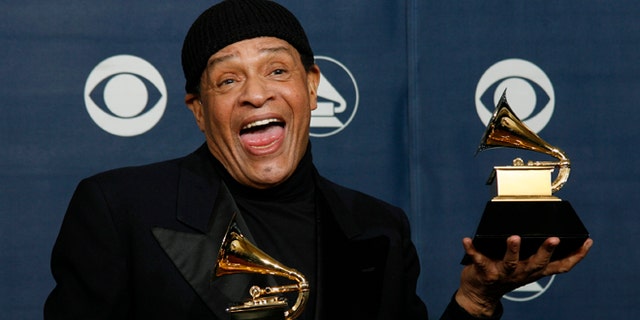 Al Jarreau died Sunday at the age of 76, according to his management team and official website.
"Al Jarreau passed away this morning, at about 5:30 a.m. LA time. He was in the hospital, kept comfortable by Ryan [his son], Susan [his wife], and a few of his family and friends," read a statement released by Joe Gordon, the singer's publicist.
The acclaimed jazz singer was born March 12, 1940, in Milwauke, Wis., and as a child sang in church where his father was a Seventh-Day Adventist minister.
In the late '60s Jarreau, who won 7 Grammys during his career, made his way to California, where he performed in nightclubs and appeared on "The Tonight Show."
In 1975 he appeared on "Saturday Night Live" and thereafter released his critically acclaimed debut album, "We Got By" -- which made him an international recording star.
He toured extensively and played with people like George Benson, Miles Davis, Natalie Cole and Chick Corea.
Jarreau's big hits include "We're in This Love Together" and "After All." He wrote the lyrics for the Grammy-nominated theme to the television show "Moonlighting."
He was also featured on USA for Africa's "We Are The World" in which he sang the line, "… and so we all must lend a helping hand."
On Feb. 7, Jarreau announced that he was admitted to the hospital due to exhaustion and would be retiring from performing.