Jay Z writes thought-provoking article on 'exploitative' prison bail industry for Father's Day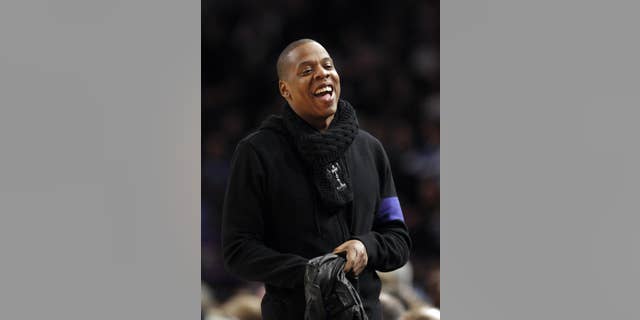 NEWYou can now listen to Fox News articles!
For Father's Day, Jay Z wants to direct the attention outward, not in.
The "99 Problems" rapper penned an editorial piece for Time, which published on Friday, aiming to expose the injustices faced by those accused of a crime without the financial means to post bail.
"Seventeen years ago I made a song, 'Guilty Until Proven Innocent,'" the 47-year-old artist and philanthropist writes. "If you're from neighborhoods like the Brooklyn one I grew up in, if you're unable to afford a private attorney, then you can be disappeared into our jail system simply because you can't afford bail."
MORE: Jay Z Speaks on Police Brutality: 'It's Not a Political Issue, It's a Human Issue'
"Millions of people are separated from their families for months at a time," he continues, "not because they are convicted of committing a crime, but because they are accused of committing a crime."
Jay Z goes on to mention the docuseries he helped produce earlier this year, "Time: The Kalief Browder Story," as a means to show the damaging effects of prison life on someone awaiting trial.
"Kalief's family was too poor to post bond when he was accused of stealing a backpack," Jay Z writes. "He was sentenced to a kind of purgatory before he ever went to trial. The three years he spent in solitary confinement on Rikers ultimately created irreversible damage that lead to his death at 22."
Browder was arrested at age 16 and spent three years in prison without trial, much of it in solitary. Two years after his release, Browder committed suicide.
NEWS: Jay Z Releases Song About Police Brutality After Philando Castile and Alton Sterling Shootings
After demonstrating the inherent inequality of bail procedures, Jay Z turns his focus on the bond industry.
"When black and brown people are over-policed and arrested and accused of crimes at higher rates than others, and then forced to pay for their freedom before they ever see trial, big bail companies prosper," he writes. "Families are forced to take on more debt, often in predatory lending schemes created by bail bond insurers. Or their loved ones linger in jails, sometimes for months, a consequence of nationwide backlogs."
"Every year $9 billion are wasted incarcerating people who've not been convicted of a crime, and insurance companies, who have taken over our bail system, go to the bank," he adds.
MORE: Did Jay Z and Beyonce Spend 'Tens of Thousands' to Bail Out Baltimore & Ferguson Protesters?
"Last month for Mother's Day, organizations like Southerners on New Ground and Color of Change did a major fundraising drive to bail out 100 mothers for Mother's Day," Jay Z notes. "This Father's Day, I'm supporting those same organizations to bail out fathers who can't afford the due process our democracy promises. As a father with a growing family, it's the least I can do, but philanthropy is not a long fix, we have to get rid of these inhumane practices altogether. We can't fix our broken criminal justice system until we take on the exploitative bail industry."
Read Jay Z's entire piece here.
This is not Jay Z's first foray into social justice issues regarding race, policing and prison reform.
WATCH: Beyonce Expresses Pain Over Alton Sterling and Philando Castile Deaths: 'Hate Will Not Win'
In October 2016, Jay Z spoke out in New York City about Browder's story.
"I look at Kalief Browder as a modern-day prophet ... Our prophets come in many different shapes, forms, or mediums. This young man, just by the fact that he brought all of us here today, lets you know how powerful of a soul he was," he shared. "We need to keep pushing the conversation forward. Again, it's not a political issue, it's a human issue. I would hope that any human being, that that's the right thing to do."
EXCLUSIVE: Tina Knowles Says Beyonce Is 'Ready to See Her Babies'