Jay-Z in hot water for dodging subpoena in ongoing investigation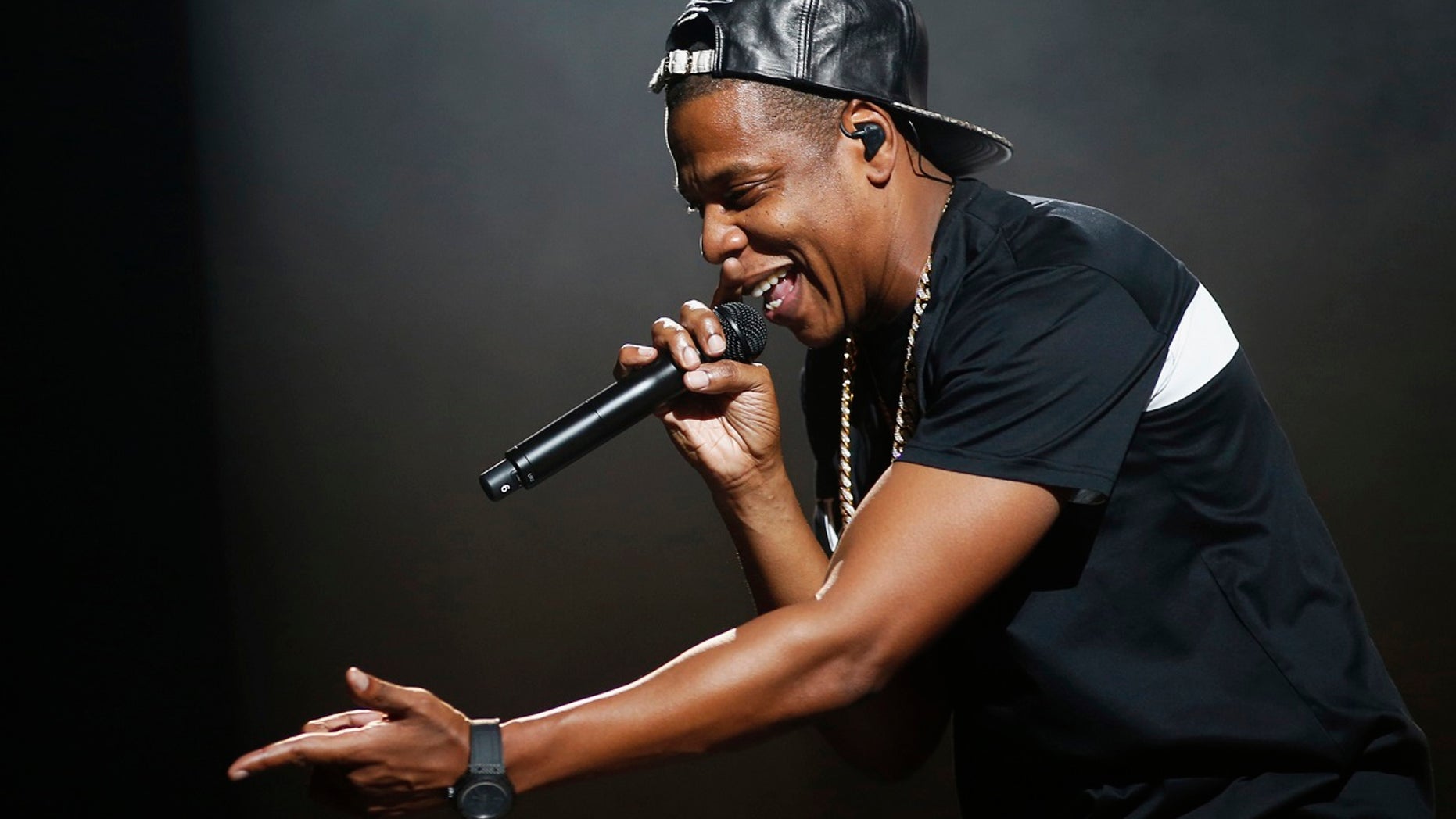 Jay-Z must explain why he's dodging a subpoena rather than answering questions related to a financial investigation of a consumer brand company that bought his Rocawear clothing line, a judge says.
The rapper must say next week why he's ignoring a February subpoena from the Securities and Exchange Commission, U.S. District Judge Paul G. Gardephe said in an order publicly filed Thursday.
Without a sufficient excuse, Jay-Z will be ordered to appear before the SEC in Washington on May 11 and will be required to answer questions for as many days as it takes, the judge said.
A statement issued on behalf of Jay-Z by one of his representatives said the entertainer had no role in the financial reporting for the Iconix Brand Group or its other actions as a public company. Jay-Z sold his Rocawear apparel brand and other assets to Iconix for $204 million more than a decade ago. The statement said the singer is a private citizen "who should not be involved in this matter."
The SEC said in court papers that Jay-Z and Iconix continued some business partnerships after the sale. It said it's investigating Iconix to learn if federal securities laws were violated when the company reported financial results, including about its Rocawear-related assets.
The SEC described Jay-Z, whose hits include "99 Problems" and "Empire State of Mind," as an "important witness" who has "defied two lawful subpoenas," failing to show up twice for scheduled testimony.
Among other things, the SEC said it wants Jay-Z to reveal the value of the Rocawear trademark and his involvement with the brand after the sale to Iconix. It also said it wants to learn about his other companies that did business with Iconix and his awareness of the knowledge and intent of other people who knew of transactions involving Jay-Z, his affiliated companies and Iconix.
Iconix lawyers didn't immediately return emails seeking comment.