Jared Fogle's appeal, which names Trump as a defendant, is rejected by judge: report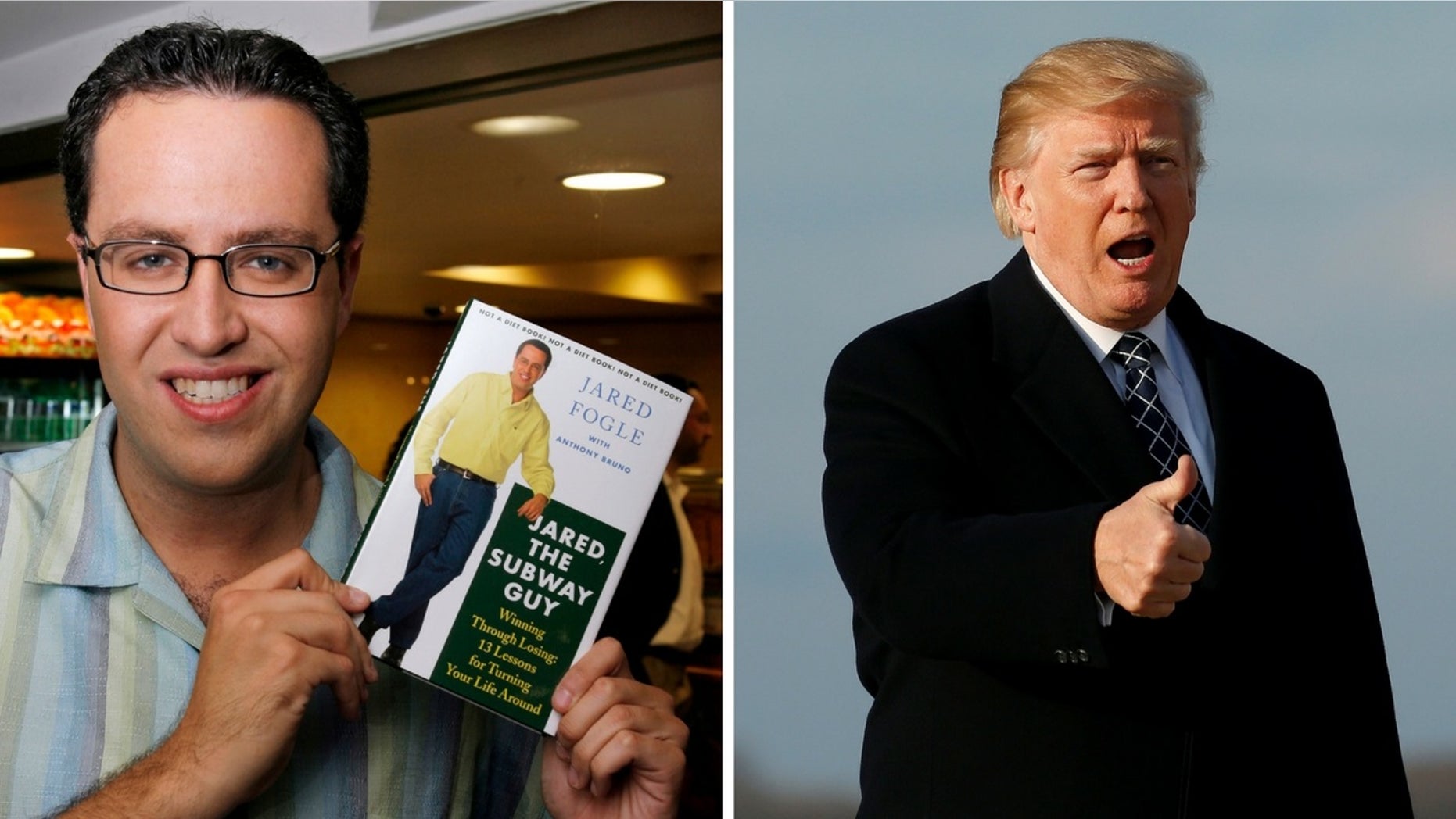 Jared Fogle, the disgraced pitchman for Subway, reportedly had his appeal rejected by a federal judge just a day after it was submitted.
Fogle, 40, submitted documents Wednesday claiming his guilty plea in 2015 was based on an illegal conspiracy charge, Reuters reported. Fogle claimed the plea was unlawful, arguing the "charge of conspiracy" was not covered in the federal law regarding sexual misconduct involving minors.
Fogle's habeas application names his prison warden, his sentencing judge and even President Trump as defendants. It was not immediately clear why Fogle named Trump as a defendant.
JARED FOGLE SEEKS RELEASE FROM PRISON, REPORT SAYS
A federal magistrate judge rejected the appeal because Fogle named people other than his warden in the documents, according to TMZ. The judge also said the application was "missing some details," Reuters reported.
The judge reportedly gave Fogle 30 days to fix his appeal, remove Trump's name and resubmit it for viewing.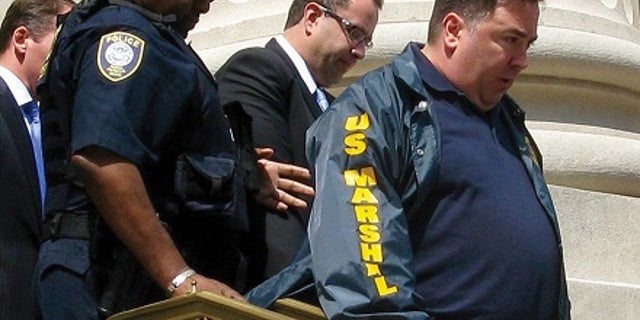 Fogle, who became Subway's spokesman after losing 200 pounds as a college student by eating Subway sandwiches, is serving a 15-year sentence at a federal prison in Littleton, Colorado for "charges of distribution and receipt of child pornography and traveling to engage in illicit sexual conduct with a minor."
He reportedly gained weight while in custody and has been attacked in prison.
JARED FOGLE COMPARES CASE TO LARRY NASSAR'S CRIMES AS ARGUMENT FOR EARLY PRISON RELEASE
Fogle pleaded guilty to paying for sex with underage girls and receiving child pornography from Russell Taylor, the former executive director of The Jared Foundation.
Fogle received photos or videos of eight minors and some of the images were of girls as young as 12, prosecutors said.
Fox News' Elizabeth Zwirz and The Associated Press contributed to this report.