Jane Fonda says her mother's suicide 'impacted her sense of self'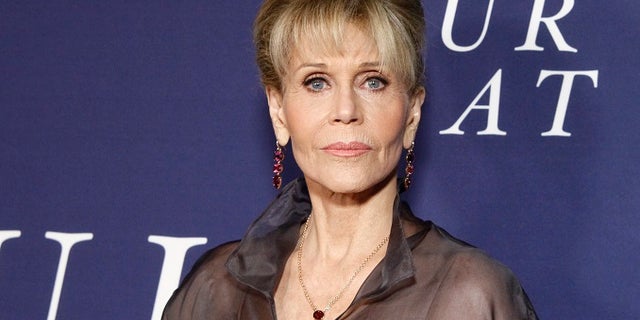 Jane Fonda endured personal tragedy at age 12 when her mother committed suicide in 1950.
The 80-year-old actress and activist opened up in an upcoming documentary about growing up with a mother who was bipolar and how she eventually learned to understand and forgive her.
The HBO documentary, titled "Jane Fonda in Five Acts," will premiere Sept. 24.
"If you have a parent who is not capable of showing up, not capable of reflecting you back through eyes of love, it has a big impact on your sense of self," Fonda told People magazine's Editor-in-Chief Jess Cagle Wednesday in "The Jess Cagle Interview: Jane Fonda."
"As a child, you always think it was your fault … because the child can't blame the adult, because they depend on the adult for survival," Fonda admitted. "It takes a long time to get over the guilt."
The actress' mother was Frances Ford Seymour, a Canadian-born socialite who married American actor Henry Fonda in 1936. The couple had two children, Jane and Peter Fonda.
In 1950, at age 42, Seymour took her own life by slitting her throat while at a mental institution.
Henry Fonda told the children their mother's death had been a heart attack. Fonda would later discover the horrifying truth by reading about it in a movie magazine.
"When I wrote my memoir [2005's 'My Life So Far'], I dedicated it to my mother because I knew that if I did…I would be forced to really try to figure her out," said Fonda. "I never knew her because she suffered from biopolarity."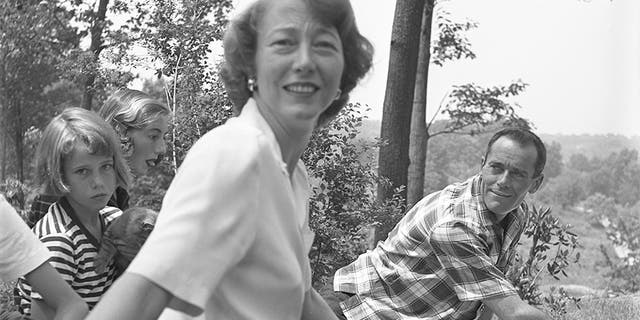 Fonda went on to access her mother's medical records, which revealed Seymour suffered from the disorder.
"When you go through that kind of research…if you can come to answers, which I was able to do, you end up being able to say, 'It had nothing to do with me,'" said Fonda. "It wasn't that I wasn't lovable. They had issues. And the minute you know that you can feel tremendous empathy for them. And you can forgive."
Back in 2013, Fonda opened up about Seymour in her blog, revealing her mother had suffered privately before her passing.
"My mother was sexually abused as a young girl, long before people knew the life-long damage it causes or that there are ways to heal the wounds — the worst of which are not what happens physically but what is done to the identity, the emotions, the brain of the victim, particularly if the person is not believed, not understood, not heard," wrote Fonda.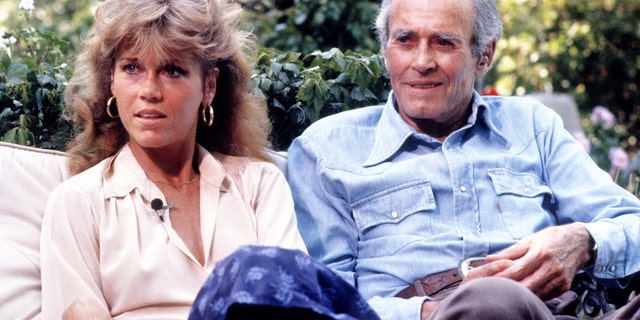 Fonda revealed she was able to obtain her mother's medical records while writing her memoir.
"I did not know this about my mother until I was in my sixties although I had sensed all my life that something bad must have happened to her when she was little because she was always sick, unable to really love, self-mutilated in the form of excess plastic surgery, felt evil and worthless, hated her body, was promiscuous and eventually committed suicide when she was forty-two."
Fonda hoped that by opening up about her past and Seymour's struggles, others would find the courage to speak up and seek treatment.
"I want to tell anyone reading this blog who is a victim of trauma, including veterans of combat, that to seek treatment is the brave thing to do," she said. "As Dr. Judith Herman says, 'Accepting help is an act of profound courage. It shows strength not weakness, initiative, not passivity. Remembering and telling the truth about terrible events are prerequisites both for the restoration of the social order and for the healing of individual victims.'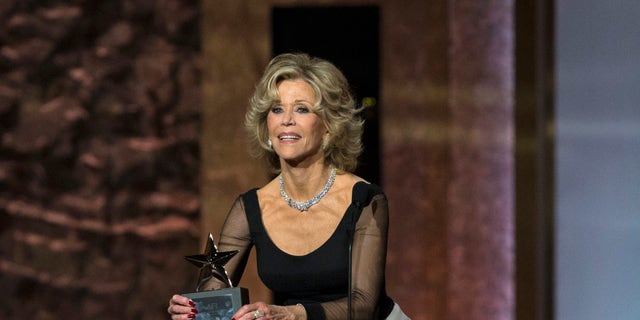 "I wish my mother could have told and been believed."
If you or someone you know is considering suicide, please contact the National Suicide Prevention Lifeline at 1-800-273-TALK (8255).