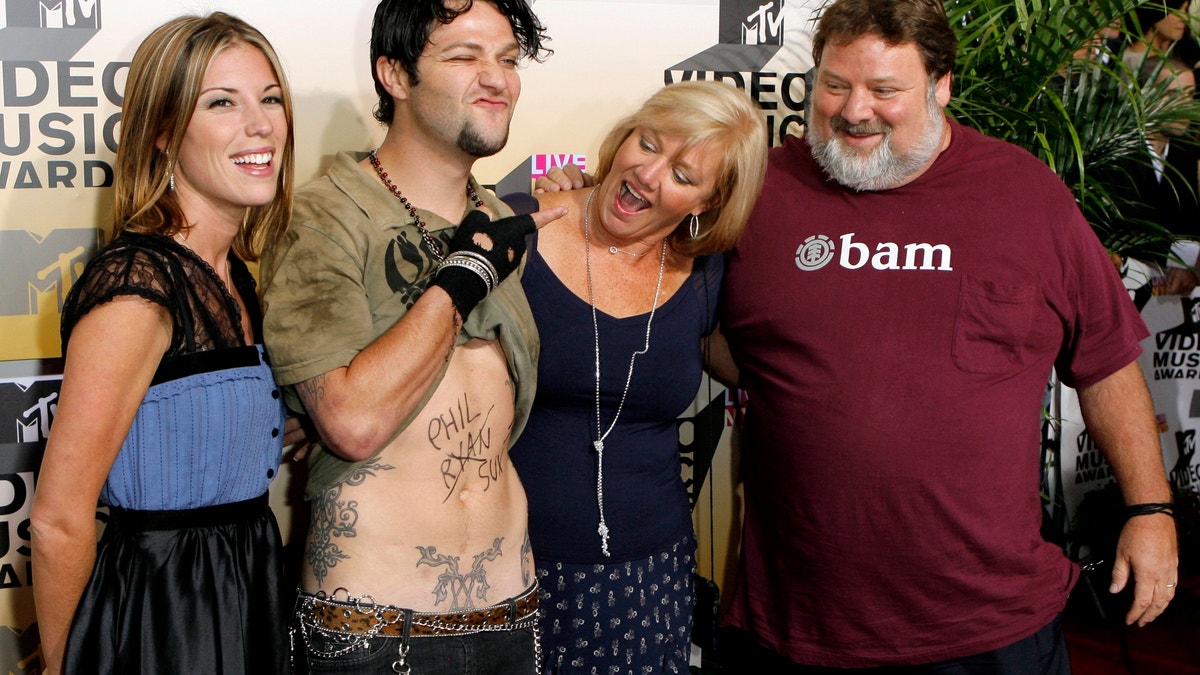 PHILADELPHIA – "Jackass" star Bam Margera says he condemns animal abuse and didn't mean any harm by a photo posted online showing him holding his pit bull puppy with a toy gun pointed to its head.
The 33-year-old Margera had posted the photo on Twitter, saying that if the dog made a mess in his bed again "Penny goes Bye Byes." The Philadelphia Inquirer reports that Margera says he loves animals and wished he had made it more clear the gun was fake.
Margera, who is from suburban Philadelphia, says it was a joke.
Chester County SPCA officials, however, say it wasn't funny, even for a shock comedian like Margera. SPCA spokesman Rich Britton says Margera "missed the mark on this one."